We love the LaVie range of products here at Milkbar. Designed in collaboration with breastfeeding experts, the LaVie range of products were created to help make your breastfeeding journey that little bit easier.
Many mamas may be familiar with the original LaVie Lactation massager, that nifty tool that uses gentle vibration to stimulate milk flow and break down blocks and sore spots but the LaVie range doesn't actually stop there! There are two other products that can be super handy for the breastfeeding and pumping mum.
Let's take a look at the range to help work out which one might suit you best.
LaVie Lactation Massager Roller
Made from medical grade, BPA free silicone, the massager roller is water resistant making it perfect for use in the shower. The combination of heat/water pressure and massage is one of the best ways to treat stubborn blockages and clogs and the massager roller makes it easy.
The massager roller can be used 5 different ways to target different breastfeeding concerns; use the roller as is to massage up and down and across the breast tissue, detach the roller balls and use them horizontally or vertically for a deeper massage and use the handle with its scooping edge to target stubborn blocks in tricky to reach places.
Can be used before, during or after a feeding or pumping session to empty the breast more effectively, improve milk flow and letdown and reduce clogged ducts.
"I came home from hospital with sore lumpy breasts and now I use this massage roller before feeds and its amazing, gets all the lumps out and helps with my milk supply." Peta Martin
"Super easy and comfortable to use as well as effective! Love it." Jasmine
The original block busting lactation tool! The LaVie Lactation Massager is probably the most recognised of the LaVie range. It's the ultimate block busting, milk flow boosting, engorgement relieving tool.
The unique shape and multiple vibration modes mean that the LaVie can be used in a variety of different ways to best suit your needs. You can stimulate your milk flow with the wider side to improve letdown and soften the breast for latching, use the narrow tip to help your breasts to empty faster and work out stubborn plugged ducts and the scoop edge to reduce engorgement and move milk more effectively.
Made from medical grade silicone, the original LaVie is water proof and rechargeable via USB.
Easy to use and offers immediate relief from conditions like engorgement and blockages. Did we mention that it is waterproof and can be used in the shower?
Can be used before and during feeding and pumping to help boost milk flow and stimulate your letdown which can be hugely helpful for exclusively pumping mamas.
" Absolutely love the LaVie massager! I end up pumping an extra 60ml a day! Can not fault it at all! Sarah Bennett
"It's a great little device that does wonders for helping the milk flow and get's into the pockets to release the build up! Love it." Natalie Clarke
"I had sore lumps on both sides, instantly using this massager just once; it relieved my pain. Highly recommend!" Angela Donisi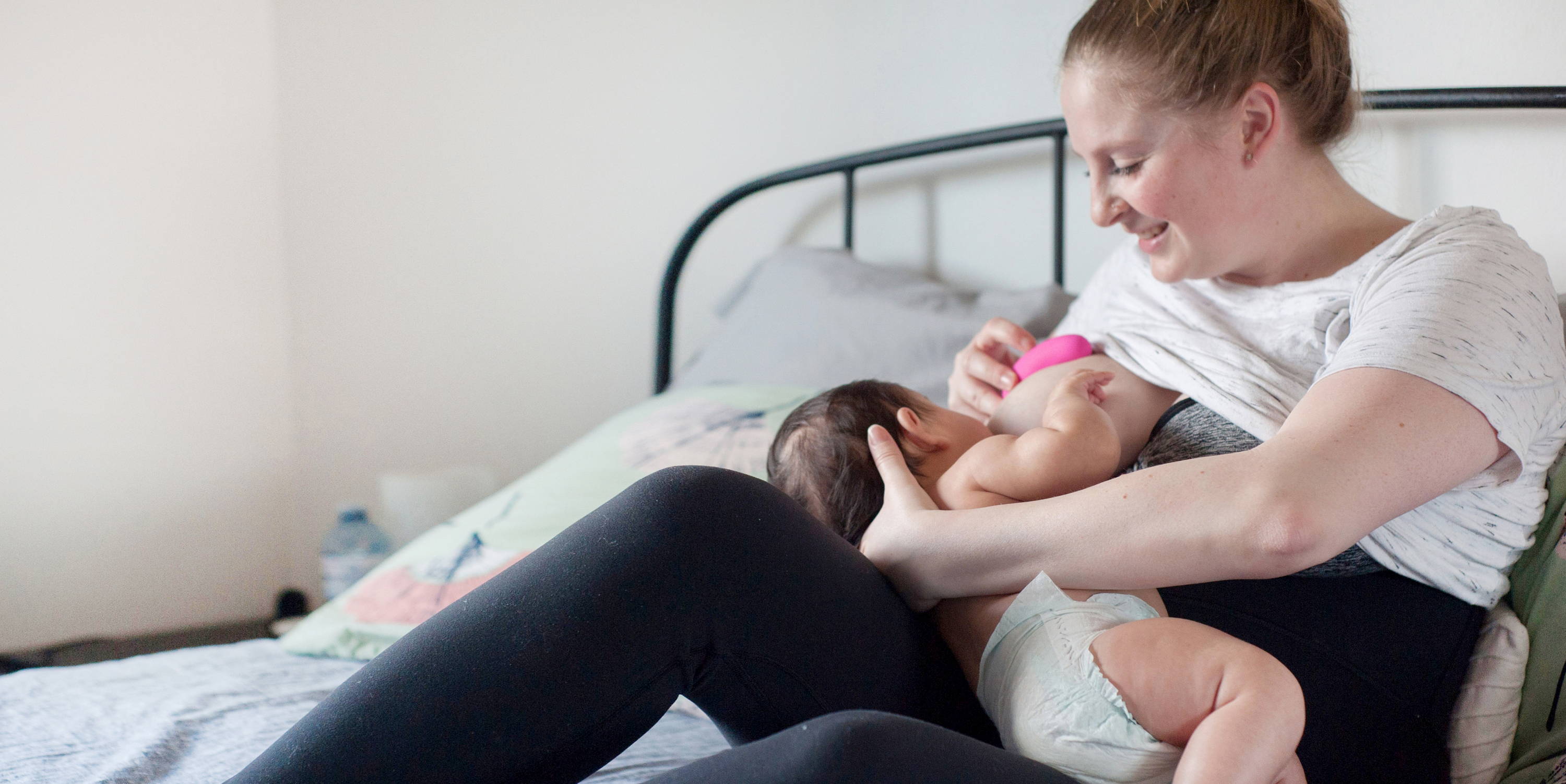 LaVie Warming Lactation Massager
The LaVie Warming Lactation Massager is the first milk expression tool that combines continuous warmth and vibration to improve milk flow, relieve pain, and save time. Similar to the original LaVie, the warming lactation massager has the addition of two heat modes than can be used alone or alongside one of the multiple massage modes.
Say goodbye to having to microwave heat packs for good! The Warming Lactation Massager has two different heat modes so that you can choose a temperature that suits you best. Heat has been shown to be highly effective in managing blockages and clogs and improving milk flow, especially for pumping mums.
Unique shape designed to fit comfortably inside your nursing or pumping bra so that you can be hands free when you need to be.
Reduce clogged ducts, cut pumping time, empty your breasts more effectively and improve flow and letdown.
Perfect for exclusively expressing mums to help with draining the breast while pumping
" I absolutely love these. I use these while I do a pumping session and they help a lot with the flow and make it a lot easier with their dual massaging and heat function." Michelle Thwaites
"I bought these as I get vasospasm (white nipple) with breastfeeding and I need to keep my breasts warm.These help so much when my milk comes in and a spasm is happening. The vibration and heat relieve the pain straight away. Having two different heat and vibration levels helps so I can adjust depending on how I'm feeling and not having to reheat anything. They do have a safety switch off so you don't burn yourself." Hannah Kuchel