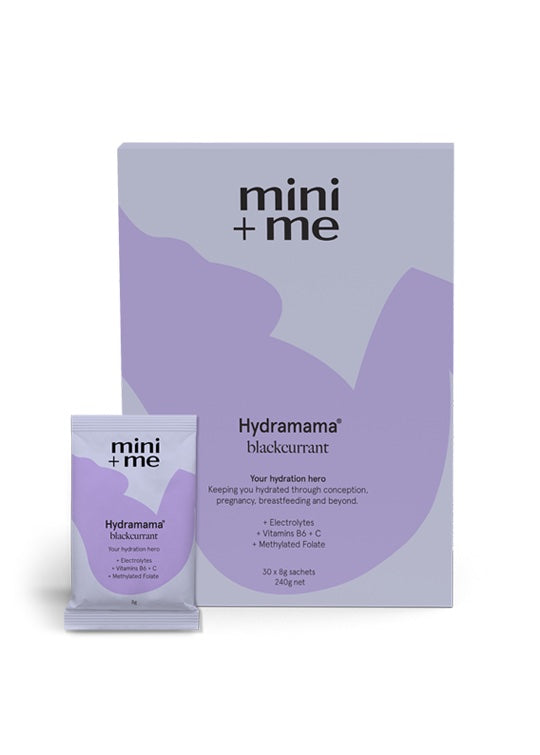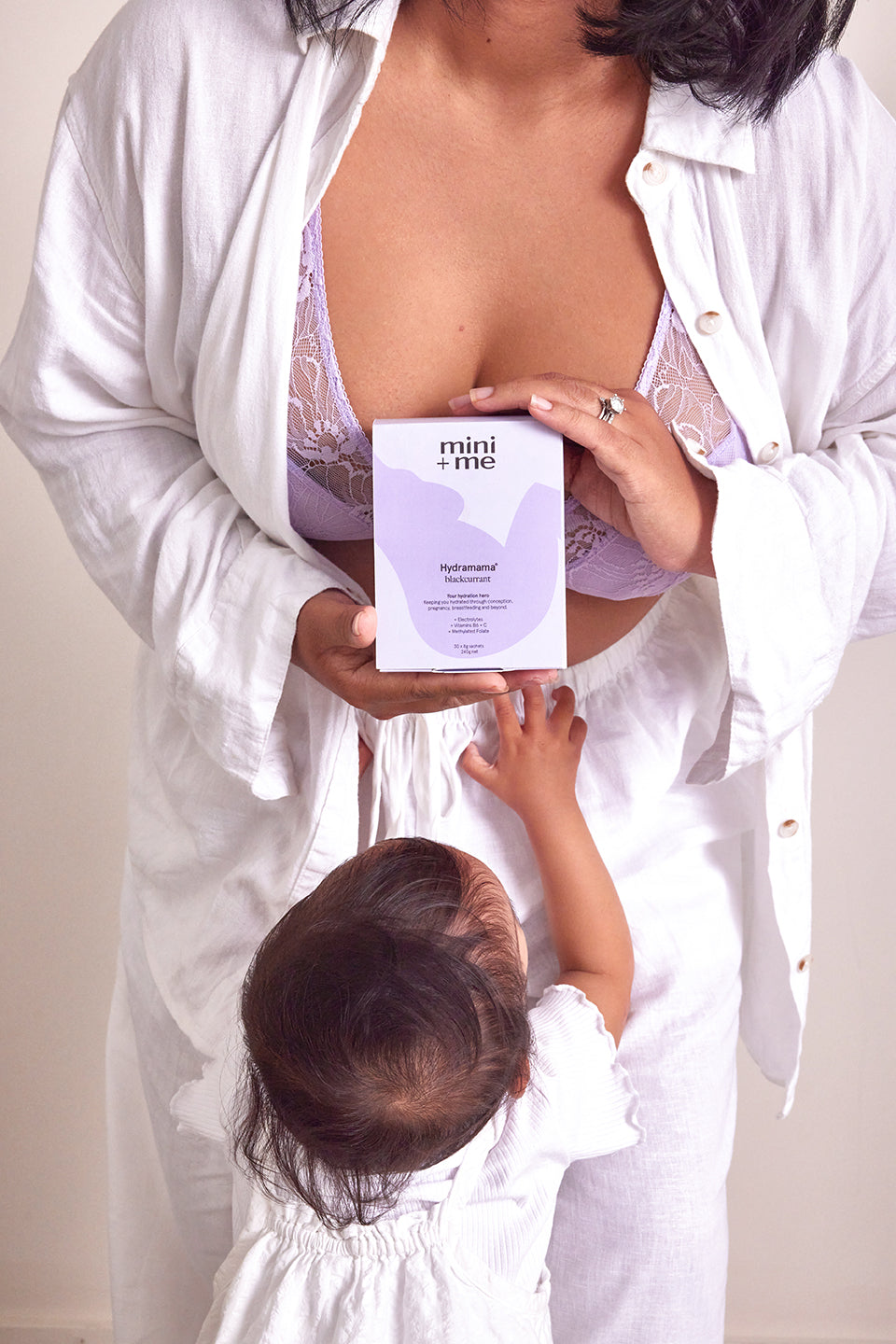 Hydramama Blackcurrant- 30pk
Description
Designed by parents and backed by science, Hydramama® is the drink you'll need to support you through conception to postpartum. A new age isotonic drink, Hydramama® uses bioavailable water-soluble forms of vitamins to help ensure the best level of absorption. Think of it as a tasty drink that has the added benefits of Electrolytes, Folate, Vitamin B6 and Vitamin C.

This liquid aid will help ease all those "head in a bowl" moments during pregnancy aka nausea, sickness, headaches and extreme dehydration. During labour, our drink works beautifully as an alternative to promote energy and after birth, acts as a tasty beverage to keep the milky goodness flowing. These easy-to-digest, quenching and sugar-free drinks will help to fill your cup (literally).
Also Available In Other Flavours:
Apple + Ginger
Passionfruit + Orange
Watermelon + Lime
Features
An advanced hydration support formulation with essential
vitamins and minerals for fast, efficient hydration and
replenishment of essential electrolytes

Perfect for:
+ Conception
+ IVF
+ Pregnancy
+ HG / Morning Sickness / Nausea
+ Labour Aid
+ Breastfeeding
+ Postpartum
+ Toddlers + Kids
Why We Love
Mix one sachet in 250-450mls of water to help to fill your cup (literally). Enjoy as required.
Ingredients
Natural Sweetener (Erythritol - natural food grade derived from vegetable), Mineral Salts (Magnesium Chloride, Sodium Chloride, Mono Potassium Phosphate, Sodium Citrate) Natural Flavours derived from vegetable and fruits, Natural Colours derived from vegetables and fruits, Vitamins (Ascorbic Acid, L-Methyl Folate Calcium, Vitamin B6 - Pyridoxine Hydrochloride).
Same Day Dispatch Before 12pm AEST
Buy Now Pay Later- Afterpay, Klarna, & Zip
Shipping & Customer Care
Fast shipping
We dispatch orders FAST! Orders before 12pm AEST are sent same day.
No nasty surprises. Shipping is $8.95 or $14.95 for express Australia wide.
Free Shipping for orders $150+
Local Pick Up Available from Belrose NSW 2085
Returns
We have a 30 day returns policy for unopened and unused products. Some exclusions do apply including personal care products such as breast pumps. Thank you for your understanding.
Get in touch
Have a question? We are happy to help!
Reach out to us Mon- Fri 8am-4pm.
Email: info@milkbarbreastpumps.com.au
Phone: 1300 781 275
About us
From our family to you
Established in 2015, we are an Australian family run small business committed to providing you with trusted and high quality products that support and nurture the special bond between mother and baby.
Your Go To Online Store
We carefully select products from trusted brands and only stock products good enough for own our families.
Items on our website are in stock. No drop shipping here. It's ready for us to bundle up and to ship directly from us to you.
Our Commitment
We are proud to support a number of charities who support mothers and their families as they transition into parenthood. We currently provide ongoing monthly support to the Gidget Foundation and Gunawirra.
Join our Newsletter
Sign up to receive special offers & breastfeeding tips and stories from our community.