Welcome back to our 'Milkbar Mamas' series where we speak to women all over Australia about how breastfeeding unfolded for them because nothing #normalisesbreastfeeding more than writing, speaking and sharing all things boobin' related.
From first time mamas to exclusive pumpers, those battling over and under supply, tongue ties, mastitis and everything in between, we are SO excited to share their words and experiences with you. We hope these stories will inspire, give you some tips for your own breastfeeding experience and help those walking a similar path to feel less alone.
In this Milkbar Mama interview I speak with Sian as she reflects on the joys and challenges of breastfeeding her first child, Hazel.

Tell us a little about yourself, Sian
Hey guys! Im Sian - A first time Mother to my daughter Hazel (13 months) And i've been with my partner Rhys for almost 5 years now (time is crazy). I'm 25, I grew up in a rural beach town South-East of Melbourne and I have always dreamt of being a Mother. My favourite game when I was younger was 'Mums and Dads' (lol) and even in primary school I just always thought about being a motherly-figure - So being pregnant felt natural but surreal to me and I'm so grateful to have had that experience! (Shout out to all the IVF couples/couples trying for a baby) I did really struggle postpartum though, I have always had general anxiety so I did get hit with the baby-blues stick quite hard. Super teary, fatigued, depressed and I'm pretty sure I cried myself to sleep every night for at least a week! It's such a hard time because you're in this bubble, you've just had your baby and so many emotions of happiness mixed with guilt and sadness about your life changing forever. It's such a mental time! So please if you are dealing or have dealt with baby-blues or PPD please know that you're not crazy and there is support out there.
How would you summarize your breastfeeding journey?
I would like to say we were pretty blessed with our breastfeeding journey but it was a rollercoaster nonetheless. It was full of ups and downs, issues with bub, issues with myself and sometimes my relationship with my Partner. It truly was a wild ride but it was the most intimate, special, beautiful and emotional experience I have shared with anyone, ever.
Were there any particular challenges that you faced?
We faced many challenges right from the get-go. My milk came in hard and fast and I really underestimated how painful engorgement could be. I have always had larger breasts and due to losing weight they were quite deflated and empty - As soon as my milk came in it was like all the extra space and skin was just filled with milk! Super uncomfortable. With the engorgement came a forceful letdown and I think this was what caused a lot of issues with Hazel - Super uncomfortable, squirmy, crying a lot and I assume this was what they call Colic. We tried probiotic drops, infacol, feeding laying flat on my back, bottle feeding - None of them really worked until we took bub to a Chiropractor and it was absolute magic for her! I would highly recommend if you struggle with a forceful letdown or 'Colic' like issues to consider seeing a non invasive baby Chiro!
A major issue we faced with breastfeeding was feeling 'touched out'. We co-slept because it was easier (and let's face it we weren't getting much sleep and it was the only way we could both get a reasonable amount!) So there was very little time for myself and us as a couple. Hazel refused to take a bottle so it was a lot of cluster feeding, feeding for comfort and feeding to sleep, essentially me doing all the feeding and sleeping duties. Hours pacing up and down the hallway, bouncing up and down, rocking, feeding while standing up to try and get Hazel to sleep, it was a very dark and lonely time for me. While you're in it it feels so hard to escape, like it's never going to end.
It was one of the hardest things I have ever done but I also miss it so much. It's so funny how you wish for a certain moment to end but then it does and you want it back! I will forever cherish the co-sleeping days and being so close to my baby, being able to comfort her with breastfeeding and make her feel safe. Looking back now I wish I was more kind to myself but it really is hard when you're deep in the moment.

What surprised you most about breastfeeding?
Honestly - The weight gain! I was told by almost everyone while I was pregnant that breastfeeding would help me shed off the weight gained from pregnancy but BOY were they wrong! It's actually a huge misconception - My body almost stored a percentage of fat to make sure I had enough energy to produce milk for bub. So a hot tip I would give to any pregnant women aiming to breastfeed their baby - Please don't think its going to make you shed the kgs! You just don't know how your body is going to respond.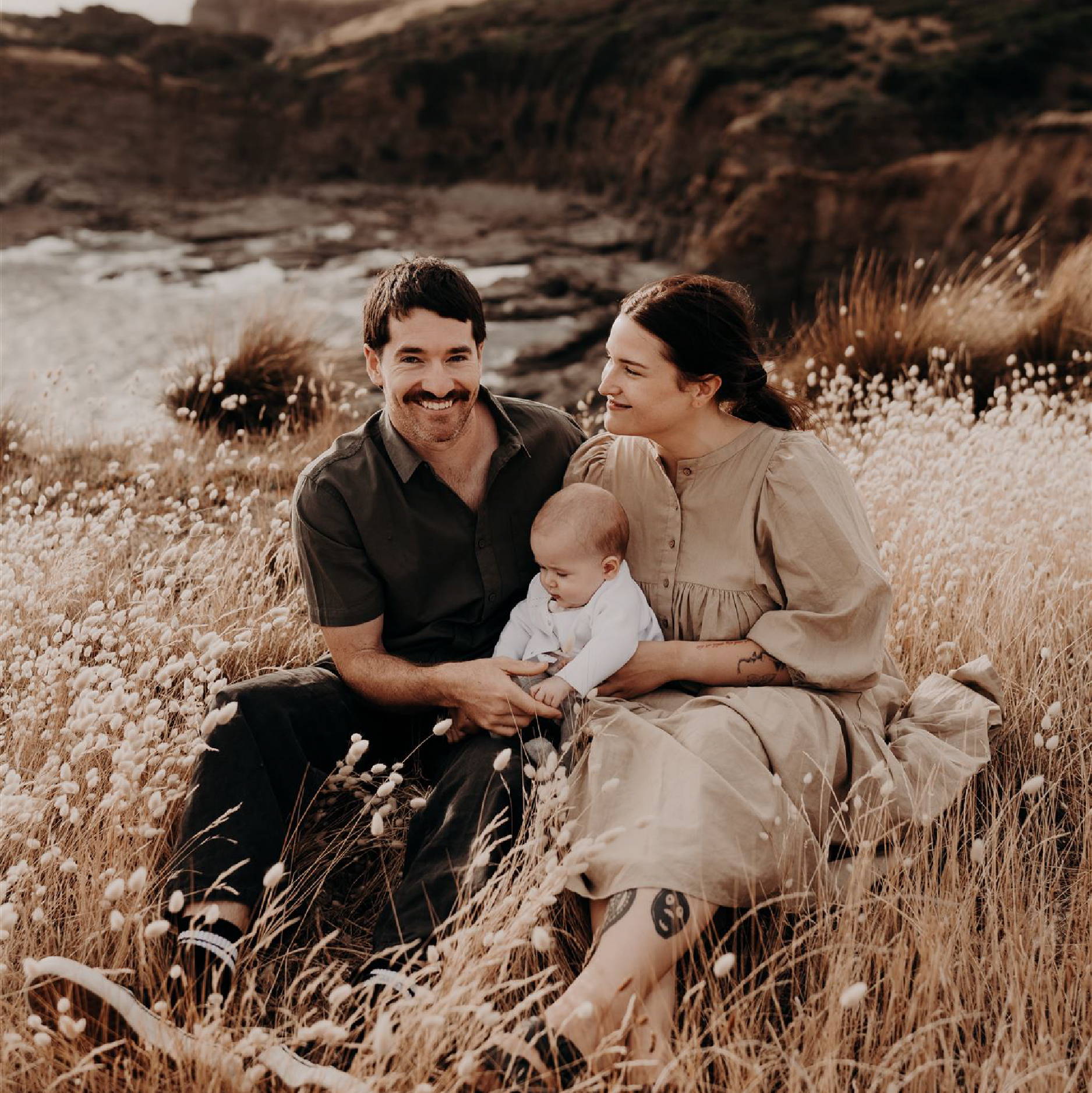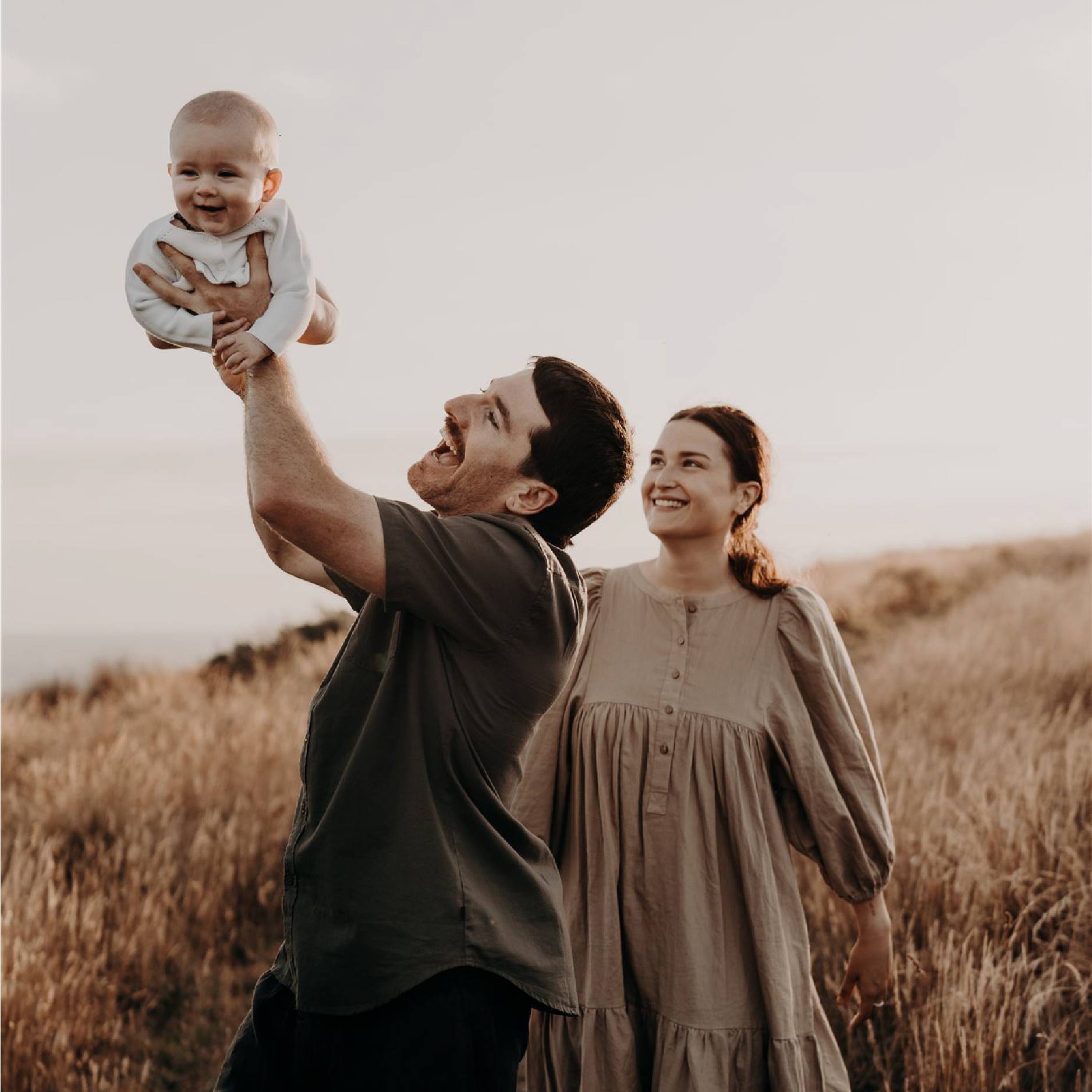 Sometimes us mother's get to choose when we wean our children, other times eternal factors lead to the weaning. What factors influenced your decision to wean.
I was very lucky in the sense that Hazel suddenly weaned herself in a matter of days. I think she was around 10 months old. She went from being really dependent on boob and absolutely refusing a bottle to cutting down to 2 feeds in about 4 days. Before weaning happened naturally I remember reaching wits ends and trying to wean Hazel myself. It was sort of a traumatic experience because I was so adamant on stopping breastfeeding for mental health reasons but Hazel just wasn't ready. We went all day without feeding because I planned to go 'cold turkey' (she was so attached so I didn't know what else to do) Every bottle I made her was poured down the sink and she went without a milk feed all day until 5pm (hello mum guilt) It was then when I gave in and gave her a feed - I couldn't stop crying! She was so hungry. It came to her bath time and I started to get weird chills, i was sitting on the bathroom floor bathing her and I told my partner Rhys I didn't feel right. I took her into our bed to settle for the night when it hit me like a truck! Mastitis. Rhys then called every pharmacy in the area to get some Qiara because I heard it was magic. Eventually we got some and it cured me in the night! I really underestimated Mastitis but boy, it's probably worse than the flu in my opinion! This made me be more present with Hazel, and we breastfed for another month. This was when she weaned naturally. It was heartbreaking but also a relief. I'm on the verge of tears thinking about it now! Female hormones are truly amazing and the dip when you wean from breastfeeding is very real and SUPER normal. Please be kind to yourselves mama's when you wean from your baby. Soak it all in and remember your little one will always need you.
If you were to ever breastfeed another child, would you do anything differently?
If I ever had the chance to breastfeed another child I would definitely try to be more present. Practice gratitude every day. Take it slow and breathe! I felt like I was very 'go go go' and always tried to force routine, force weaning ect. Don't get me wrong, sometimes weaning is necessary for personal reasons - But if you can try and be present and remember that these moments don't last forever! Babies don't breastfeed forever and they will choose when is the perfect time to stop. I spent a lot of our breastfeeding journey wishing it was different but now that it's over I really wish my mind was in a different place.
What was the most valuable source of knowledge that helped and supported you on your feeding journey?

Honestly, I feel like we winged a lot of our journey! I remember when I was deep in postpartum and the engorgement was so intense my breasts could have burst - I was crying, stumbling around trying to work out how my breast pump worked! I learnt along the way and not every single thing is going to work for every single mother and their baby! Everyone is on a different journey and you just need to go with the flow! Reach out if you need a hand because there are so many resources and support networks out there!
I did speak to an anonymous support worker on the Australian Breastfeeding Association Helpline once and it really gave me the support I needed at a fragile time. It was lovely to be able to relate to another mother who had experienced the same struggles I was going through, we had a few laughs as well! This was when Hazel wasn't sleeping and refused to take a bottle, Sure enough a month after these hardships she weaned herself! It can be such an emotional time.

What would be your number 1 tip / words of wisdom for other breastfeeding mamas / mamas-to-be?
Reach out if you need help! Sometimes we wait for help to be offered but a lot of the time people need to know you need it! Don't be afraid to speak up because I guarantee there are family, friends and people out there that you can turn to in tough times. Nothing lasts forever. The days are long but the years are short.
Much love, Sian xx
Thank You, Sian!