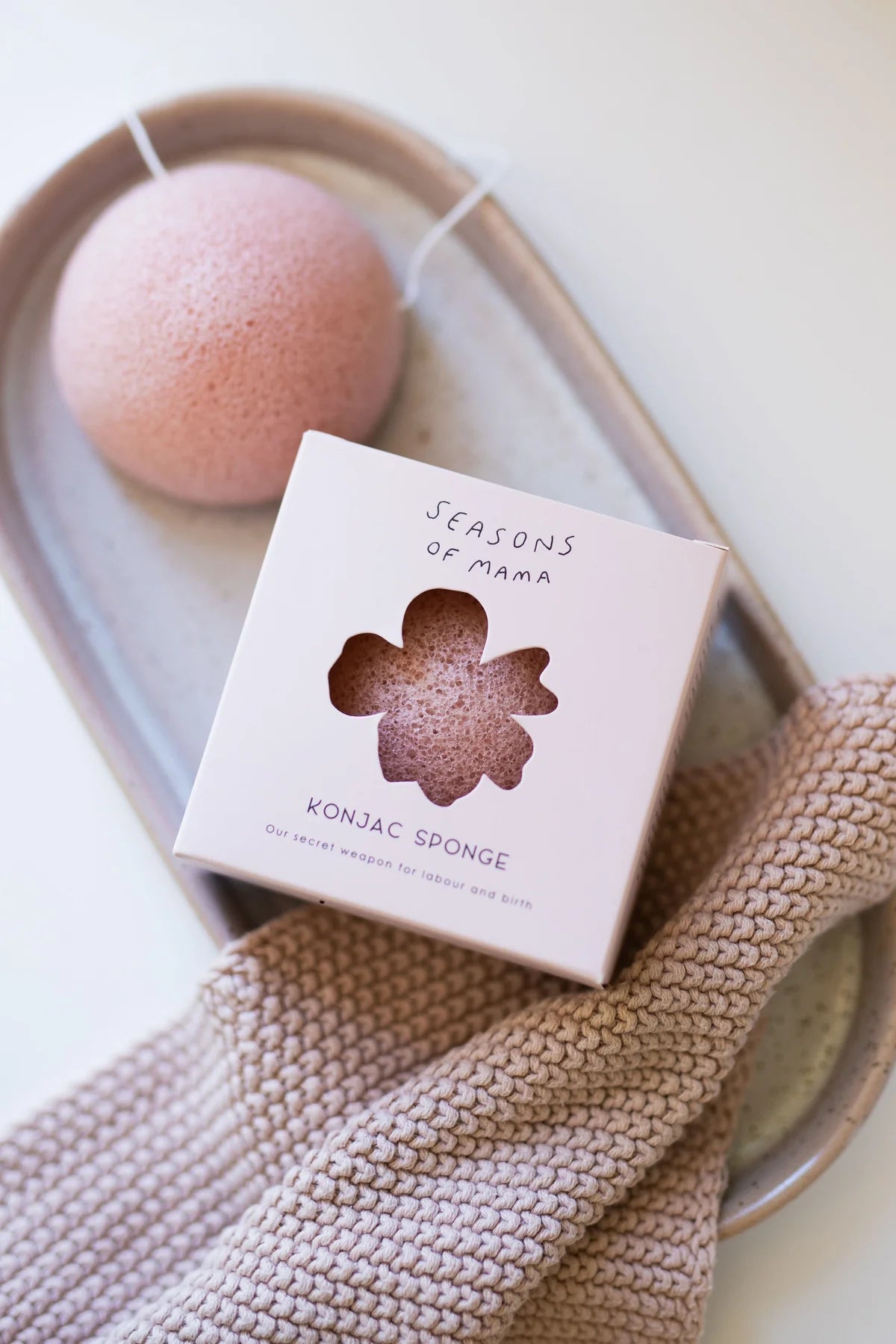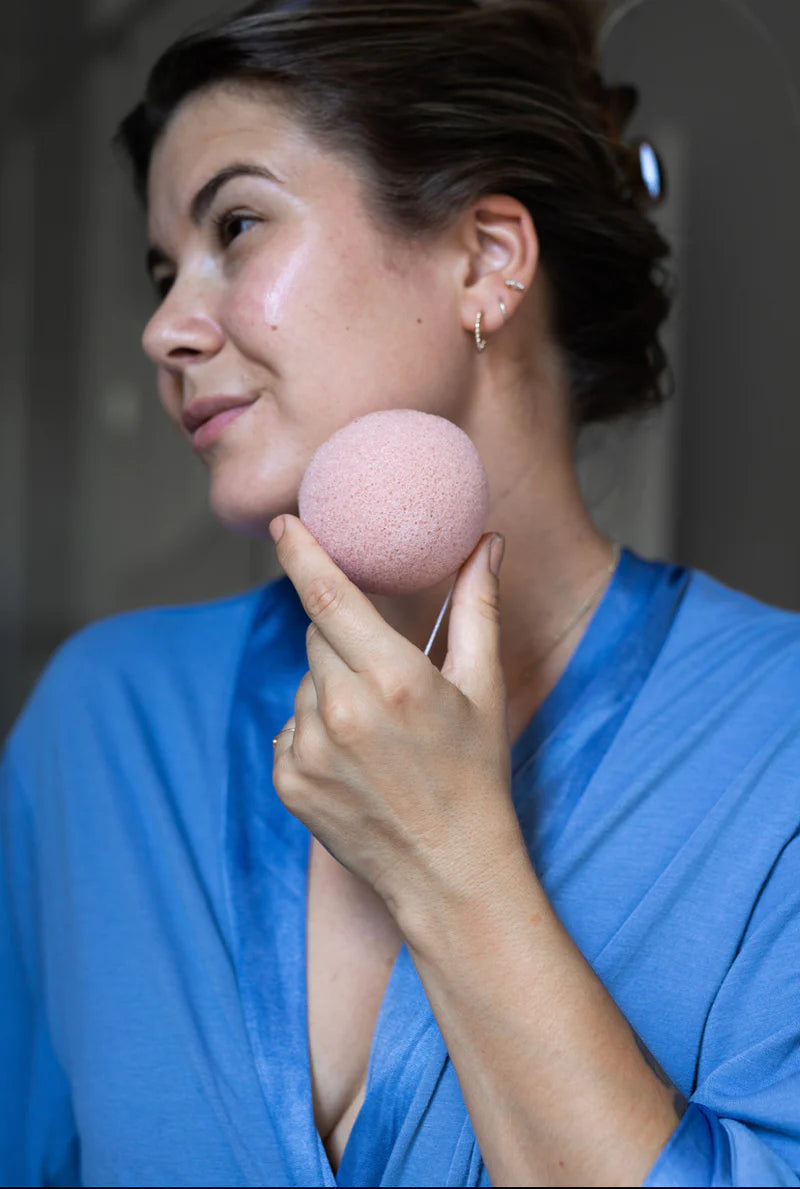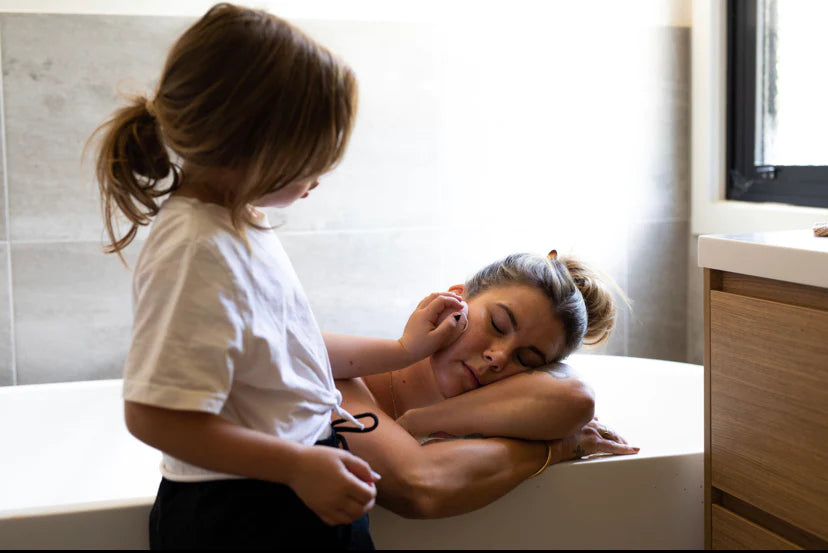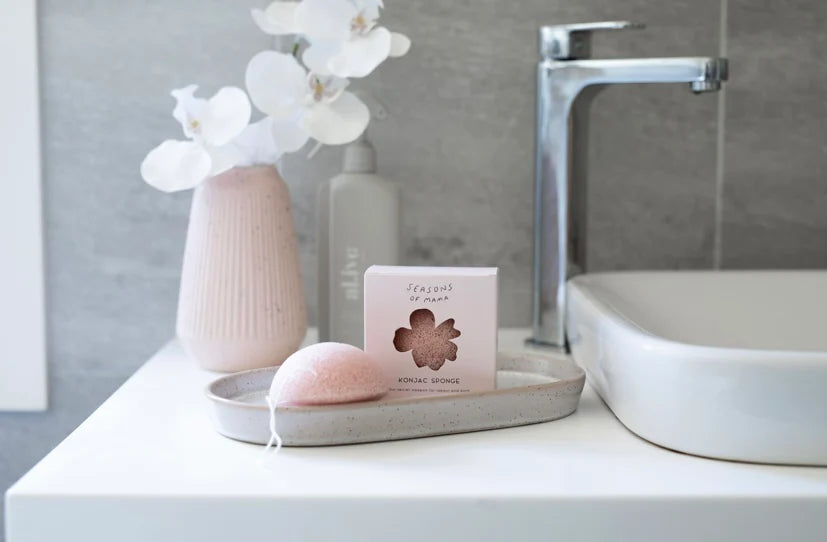 Seasons Of Mama Konjac Sponge for Labour
Goes Well With
Description
This little beauty is your labour and birth buddy! But how? I hear you ask...
Well have you heard these sayings...
"soft face, soft fanny"
"loose lips, loose lips"
"as above, so below"
That's because your jaw is a mirror of your pelvic floor. If you are holding tension in your jaw you are holding tension and creating lift in your pelvic floor but when we bring awareness to this area, we are able to transfer relaxation, allowing our pelvic floor to soften and lengthen, allowing for an easier second stage of birth. 
This pink clay konjac sponge can help relax your facial muscles when gently massaged over your face, neck and shoulders between contractions (while your birth support person scores multiple brownie points in the process). As we know for birth, a relaxed jaw is a relaxed pelvic floor and this little eco sponge brings with it heavenly mini facial vibes, to do exactly that.
And not only that! Perfect for postpartum as a self care ritual too! Just pop it in the compost when it starts to break down. A win for you and the environment!
Encourage your support partner to get creative too - beautiful as an all over body massage or when mama is in a warm bath, dip this in cold water and apply for a much needed cooling effect 
Same Day Dispatch Before 12pm AEST
Buy Now Pay Later- Afterpay, Klarna, & Zip
Shipping & Customer Care
Fast shipping
We dispatch orders FAST! Orders before 12pm AEST are sent same day.
No nasty surprises. Shipping is $8.95 or $14.95 for express Australia wide.
Free Shipping for orders $150+
Local Pick Up Available from Belrose NSW 2085
Returns
We have a 30 day returns policy for unopened and unused products. Some exclusions do apply including personal care products such as breast pumps. Thank you for your understanding.
Get in touch
Have a question? We are happy to help!
Reach out to us Mon- Fri 8am-4pm.
Email: info@milkbarbreastpumps.com.au
Phone: 1300 781 275
About us
From our family to you
Established in 2015, we are an Australian family run small business committed to providing you with trusted and high quality products that support and nurture the special bond between mother and baby.
Your Go To Online Store
We carefully select products from trusted brands and only stock products good enough for own our families.
Items on our website are in stock. No drop shipping here. It's ready for us to bundle up and to ship directly from us to you.
Our Commitment
We are proud to support a number of charities who support mothers and their families as they transition into parenthood. We currently provide ongoing monthly support to the Gidget Foundation and Gunawirra.
Join our Newsletter
Sign up to receive special offers & breastfeeding tips and stories from our community.