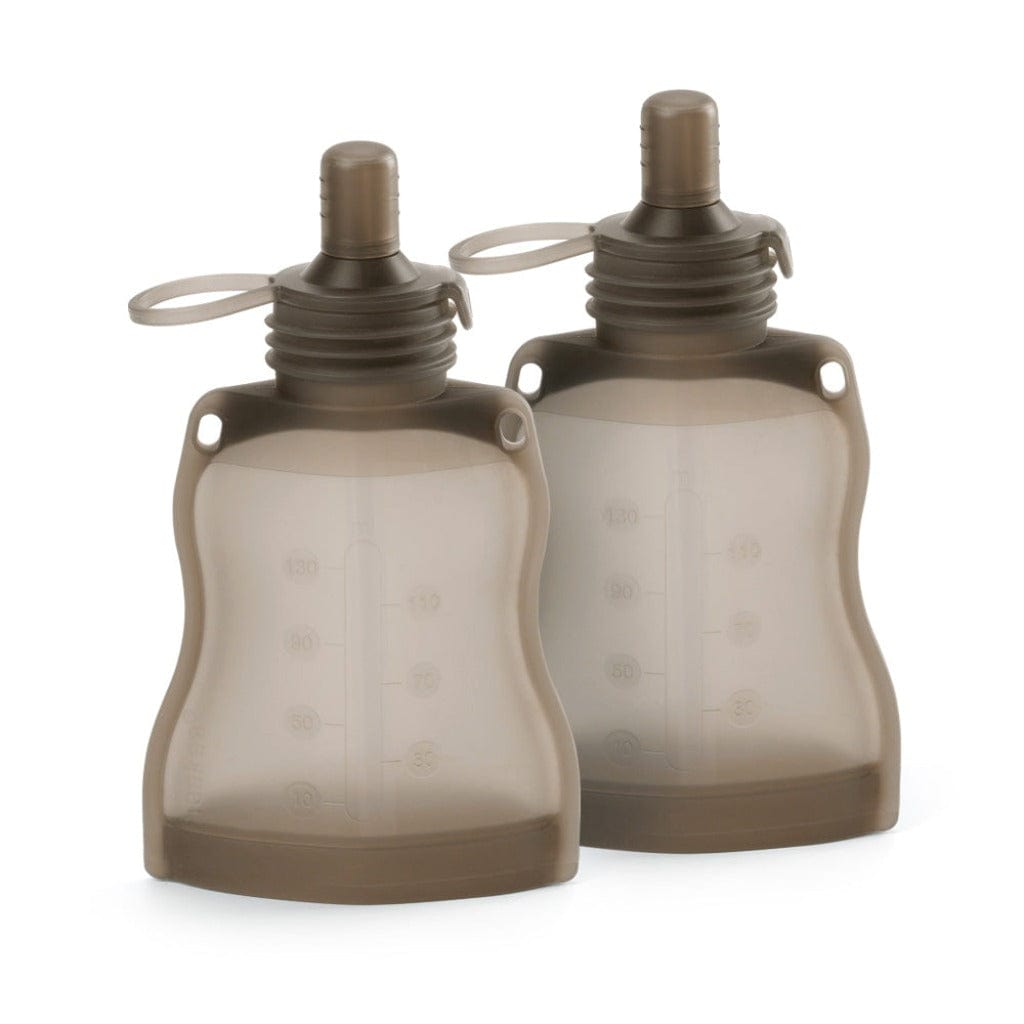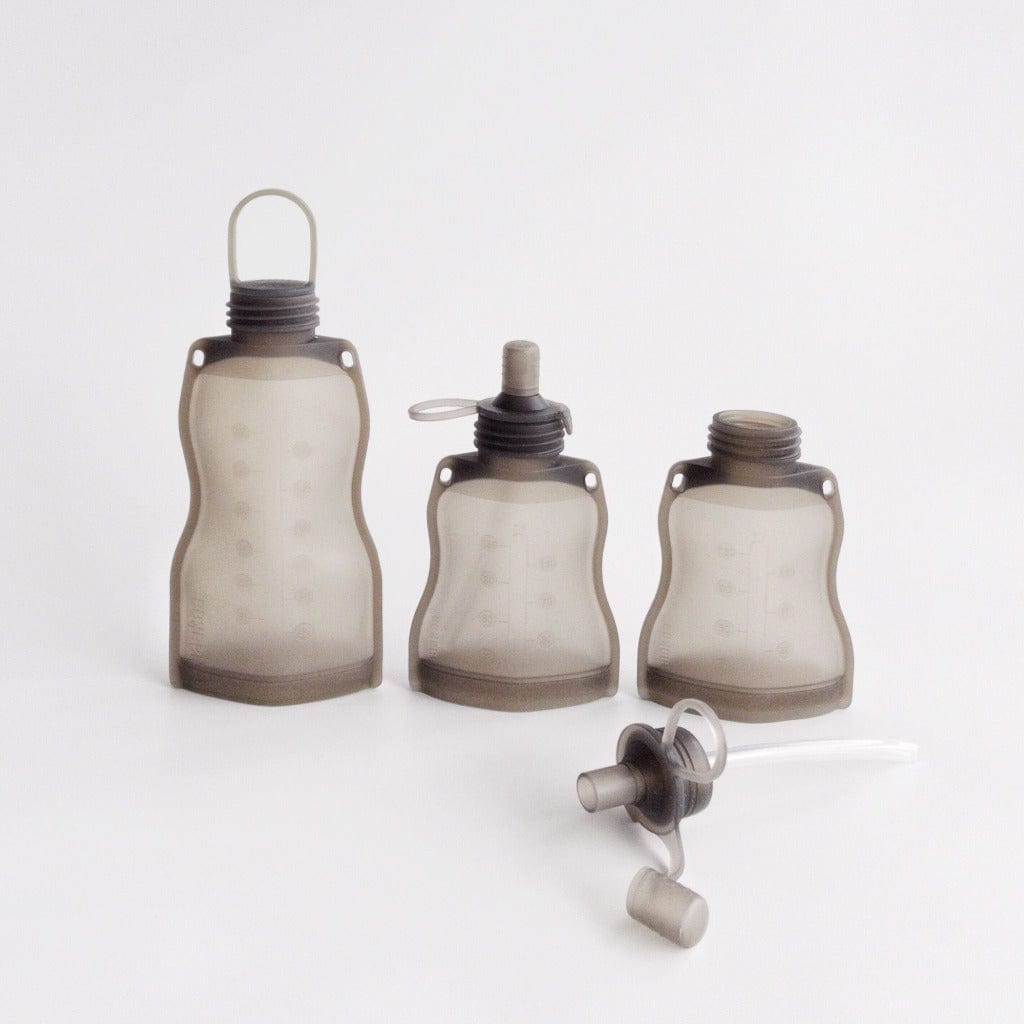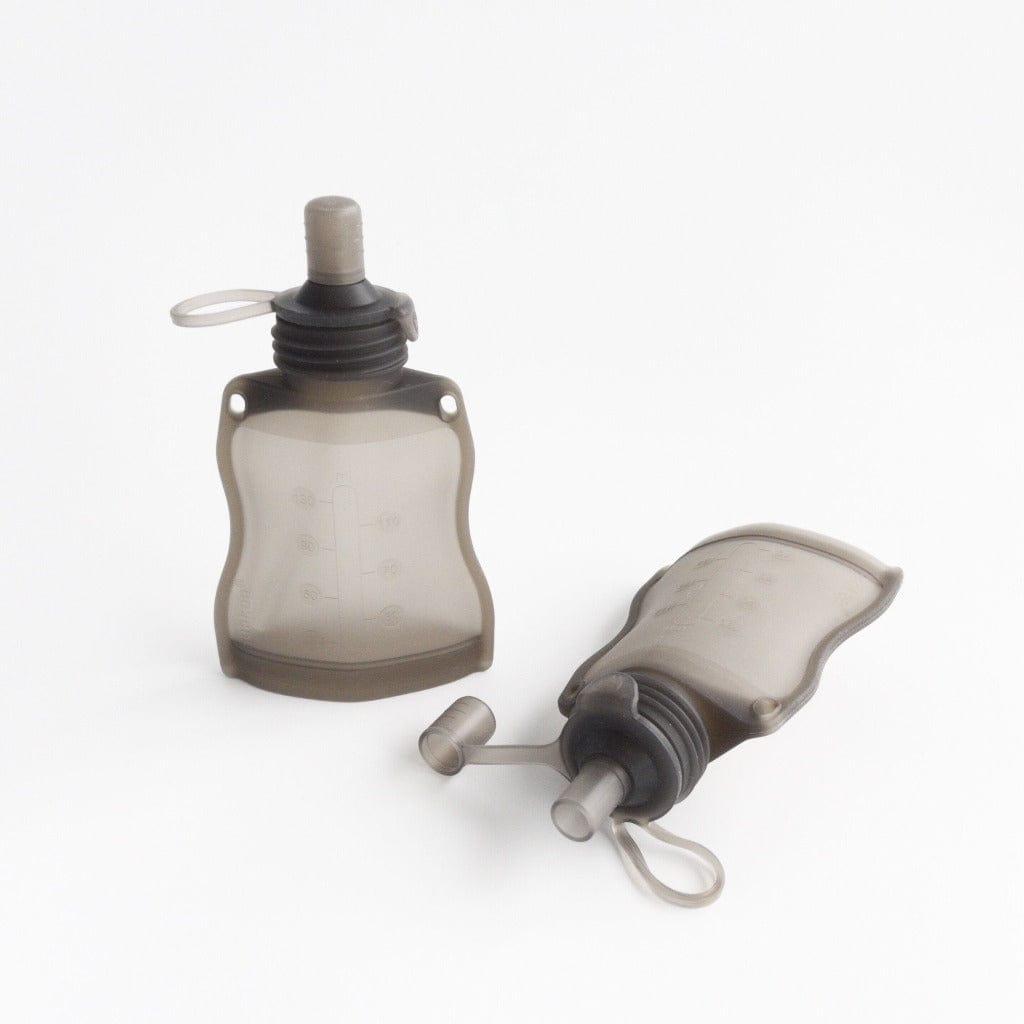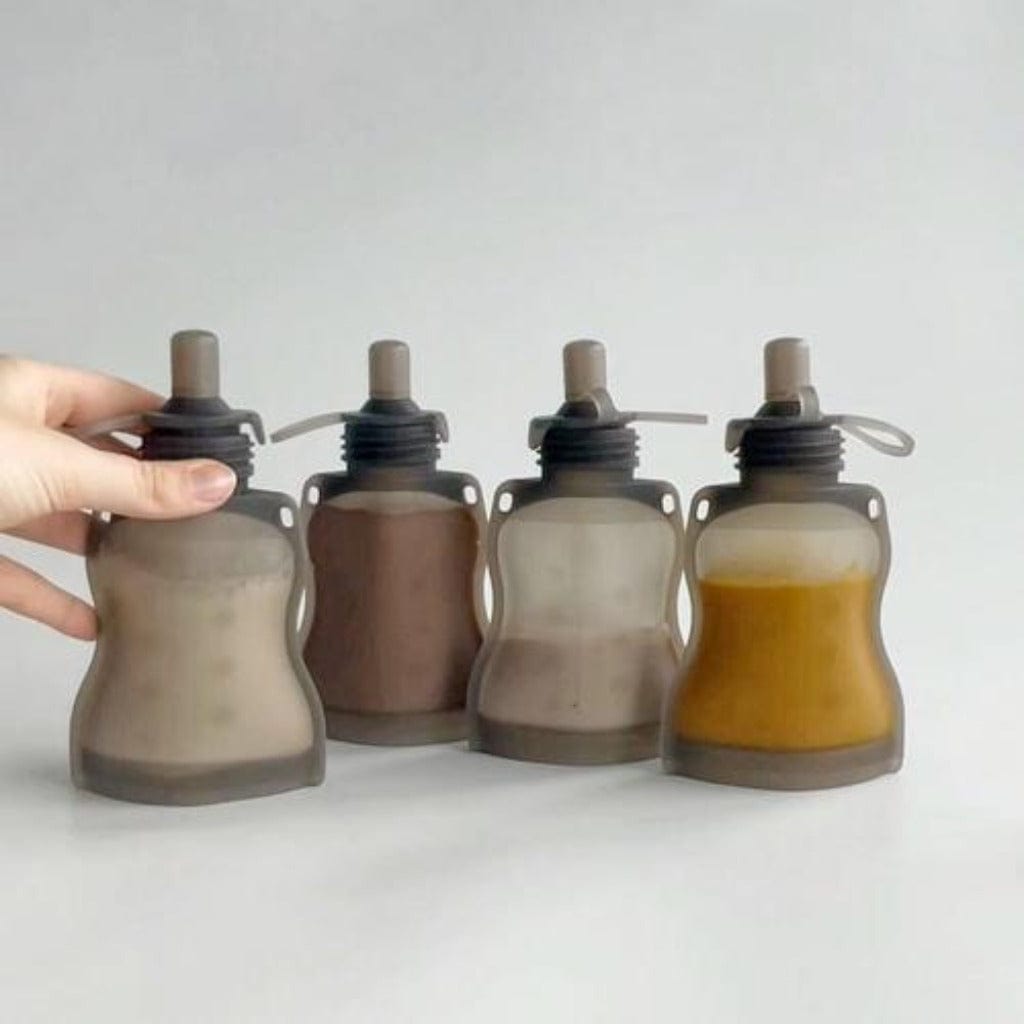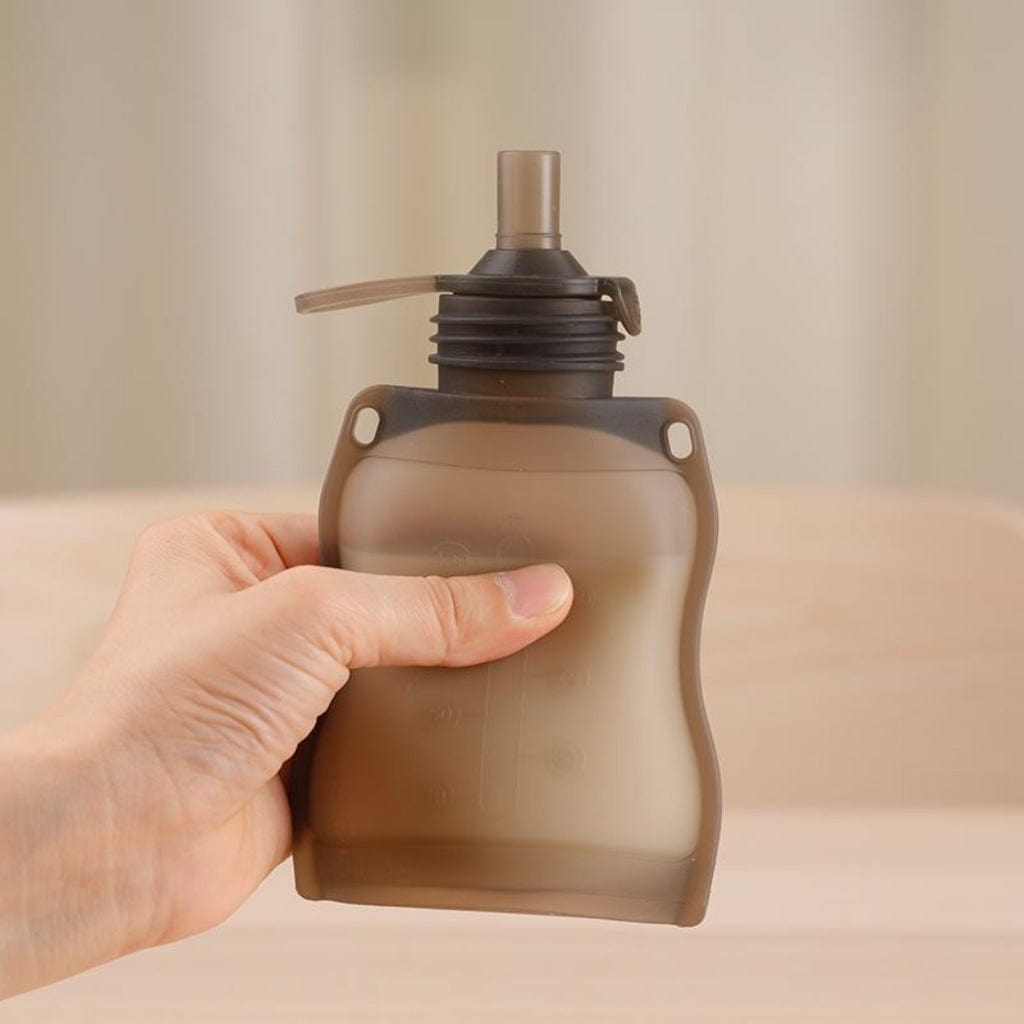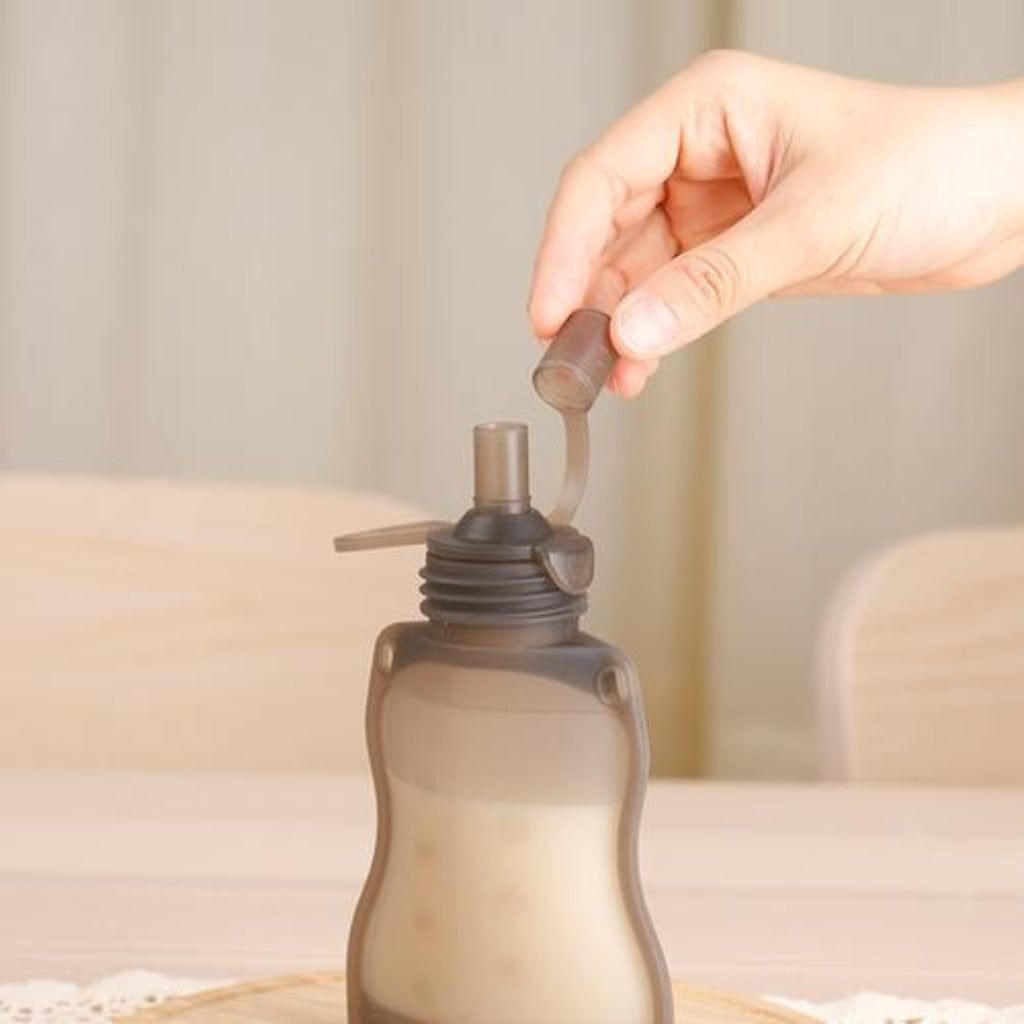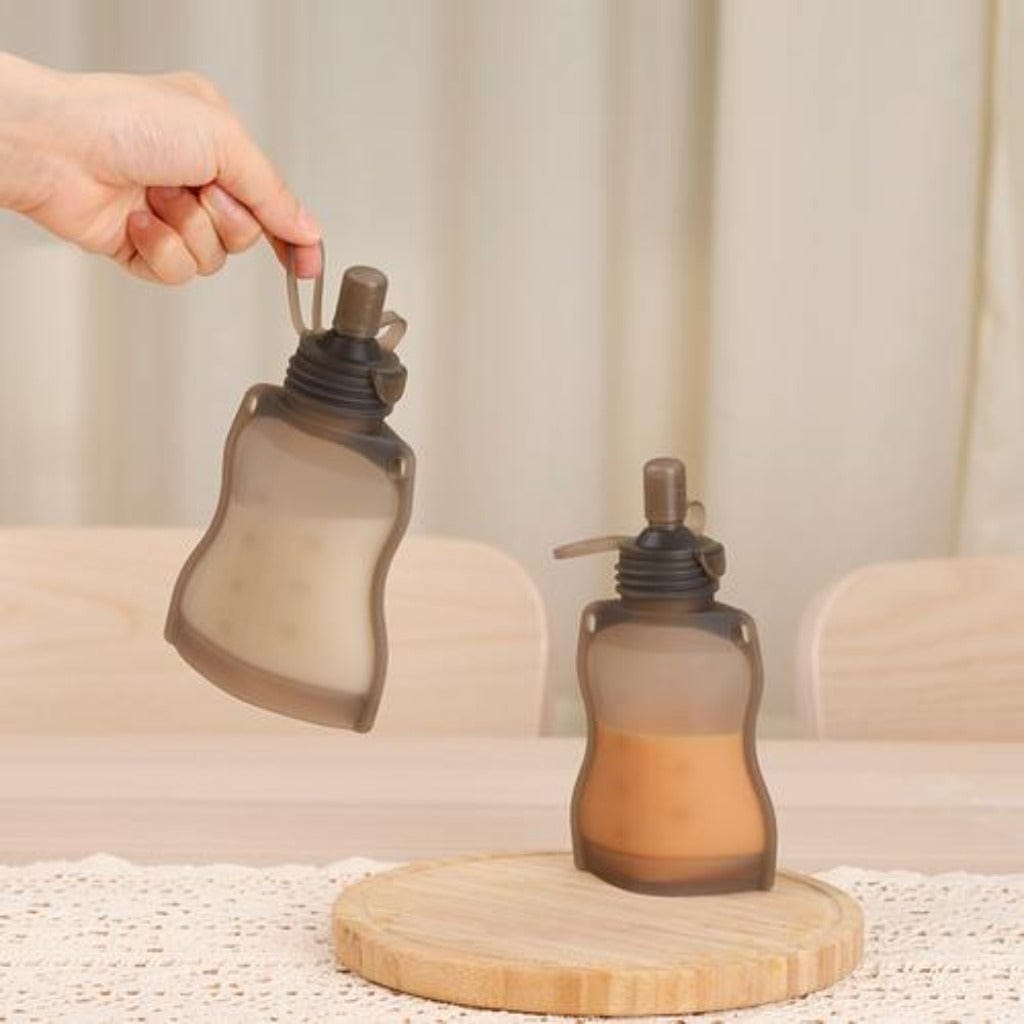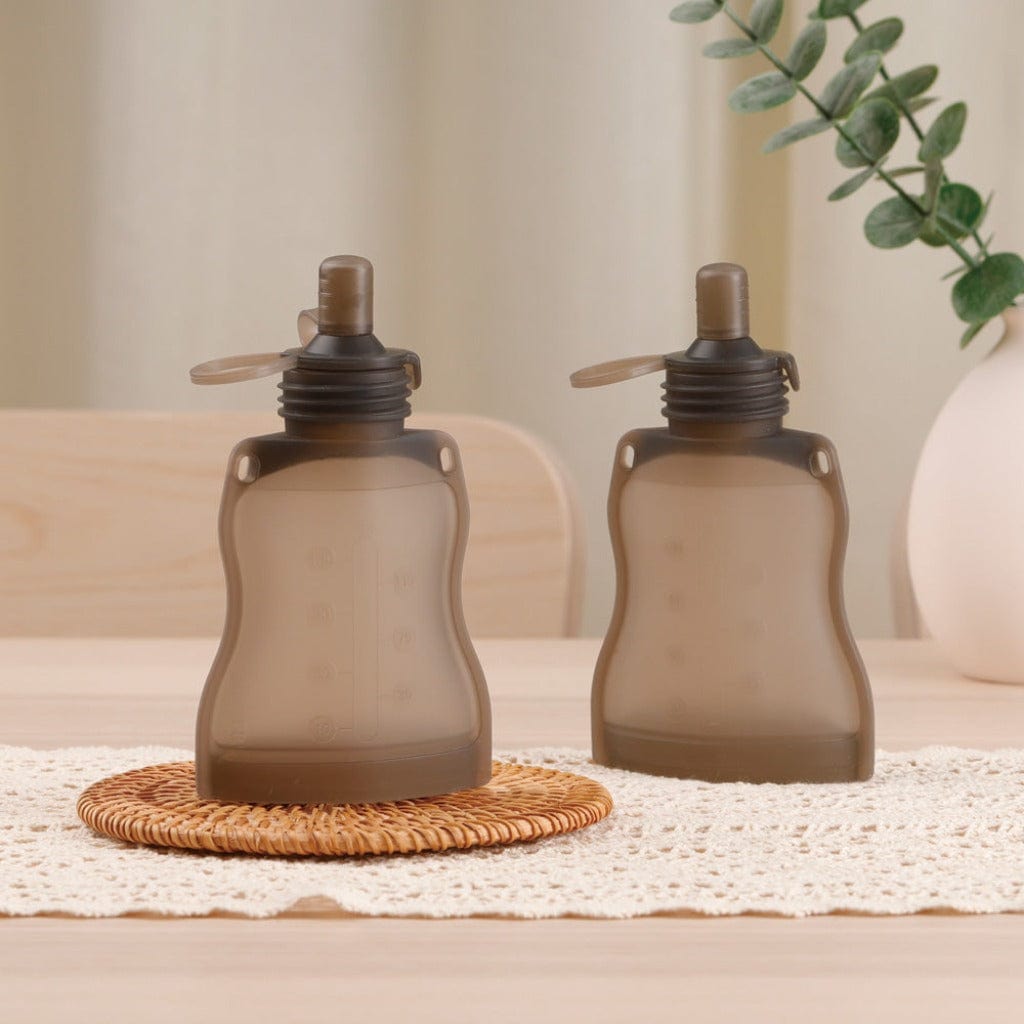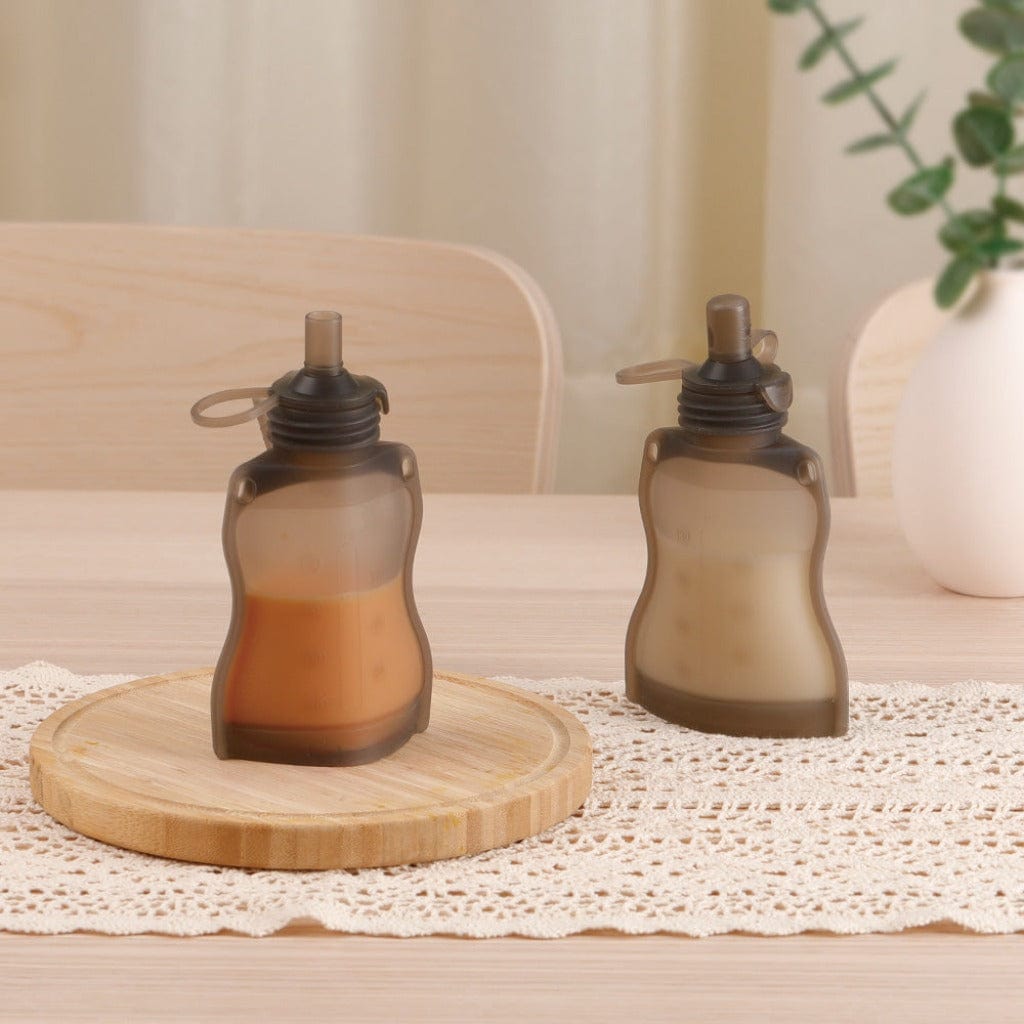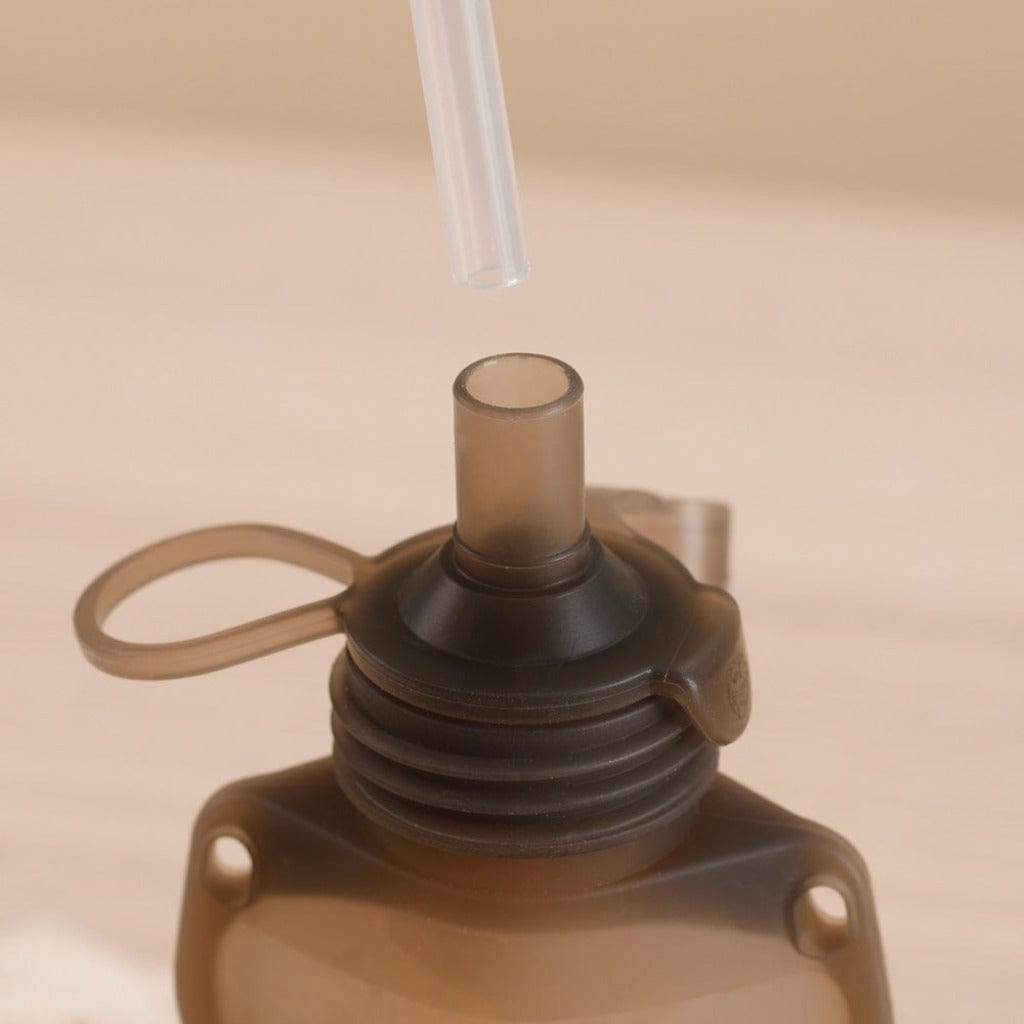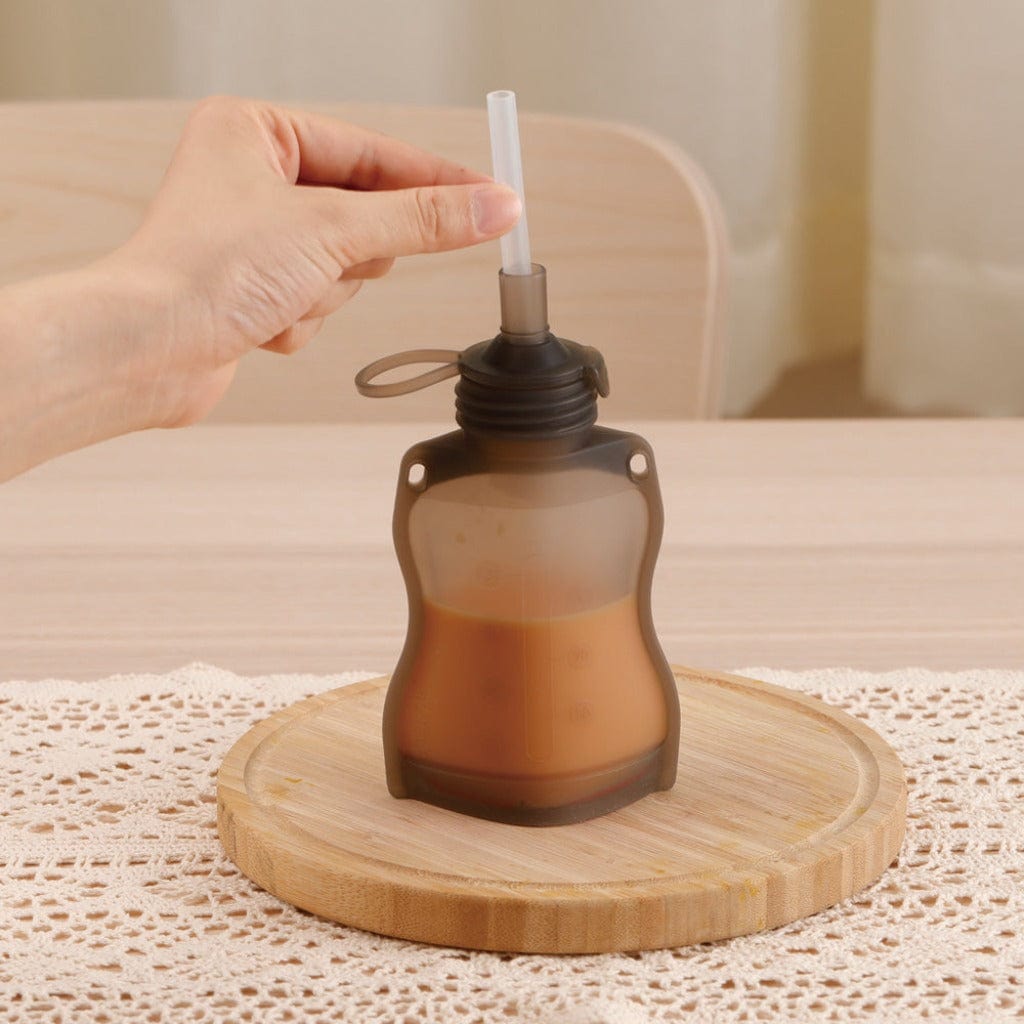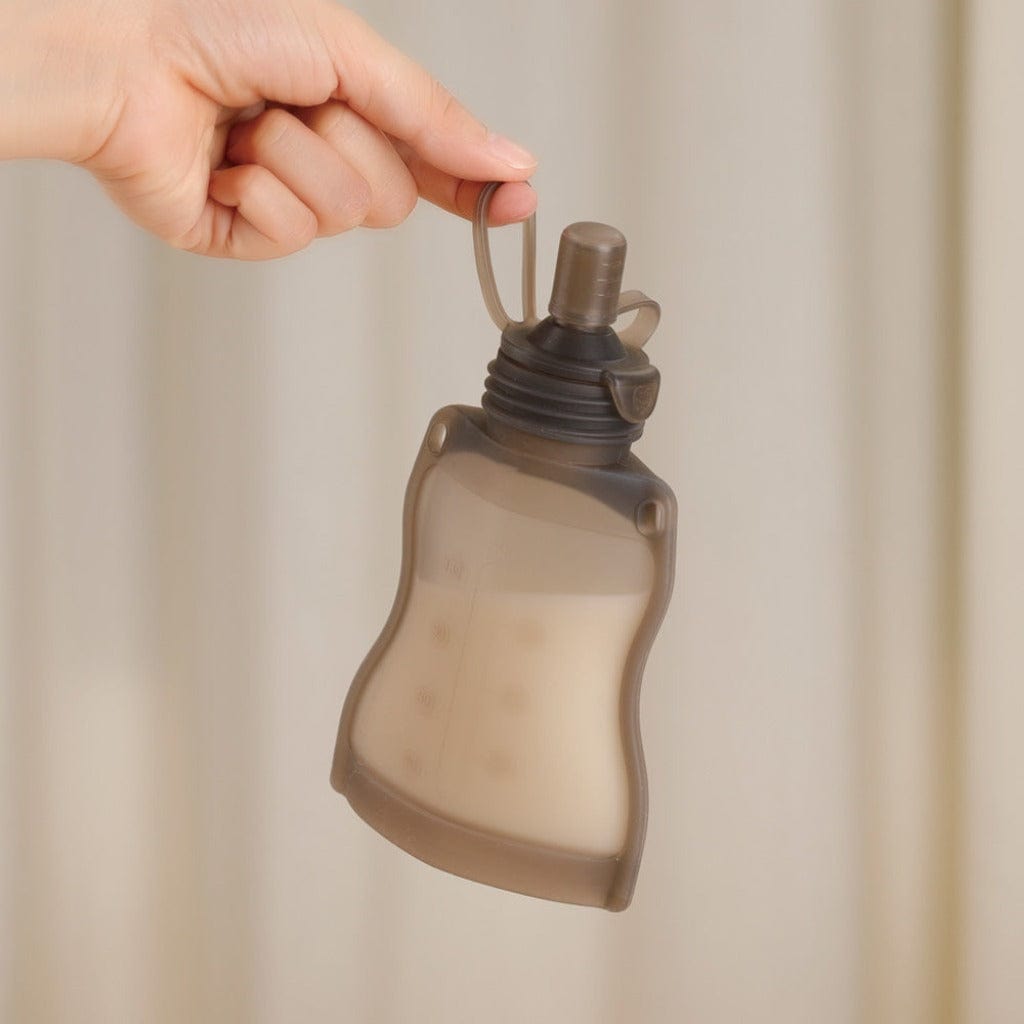 Haakaa Silicone Yummy Pouch (130ml) - 2pk
Description
Let your little one snack anywhere, anytime with the Haakaa Silicone Yummy Pouch! Made of 100% food grade silicone that can be reused over and over again, our easy-squeezy pouch is perfect for taking homemade goodness out and about. It offers all the convenience of store-bought food pouches without the plastic nasties or environmental impact!

The Haakaa Yummy Pouch features a 130ml capacity and is the perfect size for little tummies and ideal for encouraging self-feeding with a simple squeeze. Stash in your child's lunchbox or carry in your baby bag - the leakproof lid prevents any spills or mess on-the-go! It has a wide neck and stands upright for easy pouring, and can be popped in the dishwasher for super simple cleaning.
The variable flow opening allows your little one to feed safely and at their own pace, while the optional straw means food is accessible to the last drop. For little hands that are a bit stronger, remove the straw and squeeze or roll up the pouch from the bottom. 
Features
The fun and easy way to snack on homemade goodness on-the-go!
Perfect for baby food, purees and more
Fill, squeeze, wash and reuse over and over again!
Leakproof lid and easy-carry strap for portability
Stands upright with a wide neck for easy pouring
Soft and durable 100% food grade silicone that's gentle on little mouths
Fridge, freezer, microwave, and dishwasher safe
130ml capacity for little tummies
Includes a drinking straw for thinner purees
BPA, PVC and phthalate-free
Care Instructions
Wash before and after use. Although dishwasher safe, we recommend disassembling this product and washing in warm, soapy water. Do not use any bleach-based cleaners or tablets to sterilise or clean this product. To sterilise, use a steam steriliser or boil in water for 2-3 minutes.. Do not use UV sterilisers to clean this product as it may impact its lifespan.

Check product condition regularly. Replace if this products shows any signs of damage. Do not store near any sharp objects. Only soft bristle brushes or soft sponges should be used to clean this product as hard scourers may scratch the surface. This product is not a toy. Do not use this product for anything other than its intended use. Store product in a cool dry place and avoid direct sunlight. Adult supervision is required.
FAQs
How can these pouches be used?

Stand the Silicone Yummy Pouch upright and pour your food or drink into the opening
Plug the sippy spout into the opening
Squeeze the pouch to feed
Cover the spout when not feeding

For thinner purees, remove the sippy spout and insert the unnotched end of the straw up through the bottom of the X-shaped opening. Once inserted, plug the sippy spout back into the opening.
Same Day Dispatch Before 12pm AEST
Buy Now Pay Later- Afterpay, Klarna, & Zip
Shipping & Customer Care
Fast shipping
We dispatch orders FAST! Orders before 12pm AEST are sent same day.
No nasty surprises. Shipping is $8.95 or $14.95 for express Australia wide.
Free Shipping for orders $150+
Local Pick Up Available from Belrose NSW 2085
Returns
We have a 30 day returns policy for unopened and unused products. Some exclusions do apply including personal care products such as breast pumps. Thank you for your understanding.
Get in touch
Have a question? We are happy to help!
Reach out to us Mon- Fri 8am-4pm.
Email: info@milkbarbreastpumps.com.au
Phone: 1300 781 275
About us
From our family to you
Established in 2015, we are an Australian family run small business committed to providing you with trusted and high quality products that support and nurture the special bond between mother and baby.
Your Go To Online Store
We carefully select products from trusted brands and only stock products good enough for own our families.
Items on our website are in stock. No drop shipping here. It's ready for us to bundle up and to ship directly from us to you.
Our Commitment
We are proud to support a number of charities who support mothers and their families as they transition into parenthood. We currently provide ongoing monthly support to the Gidget Foundation and Gunawirra.
Total 5 star reviews: 5
Total 4 star reviews: 0
Total 3 star reviews: 0
Total 2 star reviews: 0
Total 1 star reviews: 0
100%
would recommend this product
So far, so good!

Happy with these so far! The seem durable - I just wish they came with a little brush to clean the valve a bit better! A much easier way to feed my kid oatmeal than with a spoon!!

A snack on the go, but keep it as close to a homemade meal as possible!

As a natural mamma, it was important that my child consumed homemade foods free from colours, additives and preservatives. These convenient food pouches make that possible and easy! We put yoghurt, smoothies, soups, porridge inside and get to enjoy food how it should be, whilst out and about. Very happy with this Haakaa product.

Amazing

We love these! For baby he doesn't need to worry about gravity and we love that they are easy to clean and environmentally friendly. We have taken them out and haven't had any issues. We will place it in a plastic bag for just in case or at least for the sticky aftermath. Bubs will get distracted with the lid topper and start chewing it or playing with it, I'm not sure if he were to have teeth that it might come off. He is 7 months old so we have only just started our food journey. We have been using the supermarket flavours as inspiration or even just adding Greek yoghurt for a simple meal/treat.

Was skeptical but these are great!

Wasn't sure if these would live up to the hype but they're brilliant! Bubba took to them instantly. The only reusable pouches I found that could be thrown in the dishwasher, which makes them super easy to use. Great eco-friendly swap from the single use pouches.

Great way to store

Perfect way to store on the go snacks - being able to make them yourself, so you know what your baby is eating but has all the same convenience as store bought pouches
Reviews Loaded
Reviews Added
Join our Newsletter
Sign up to receive special offers & breastfeeding tips and stories from our community.