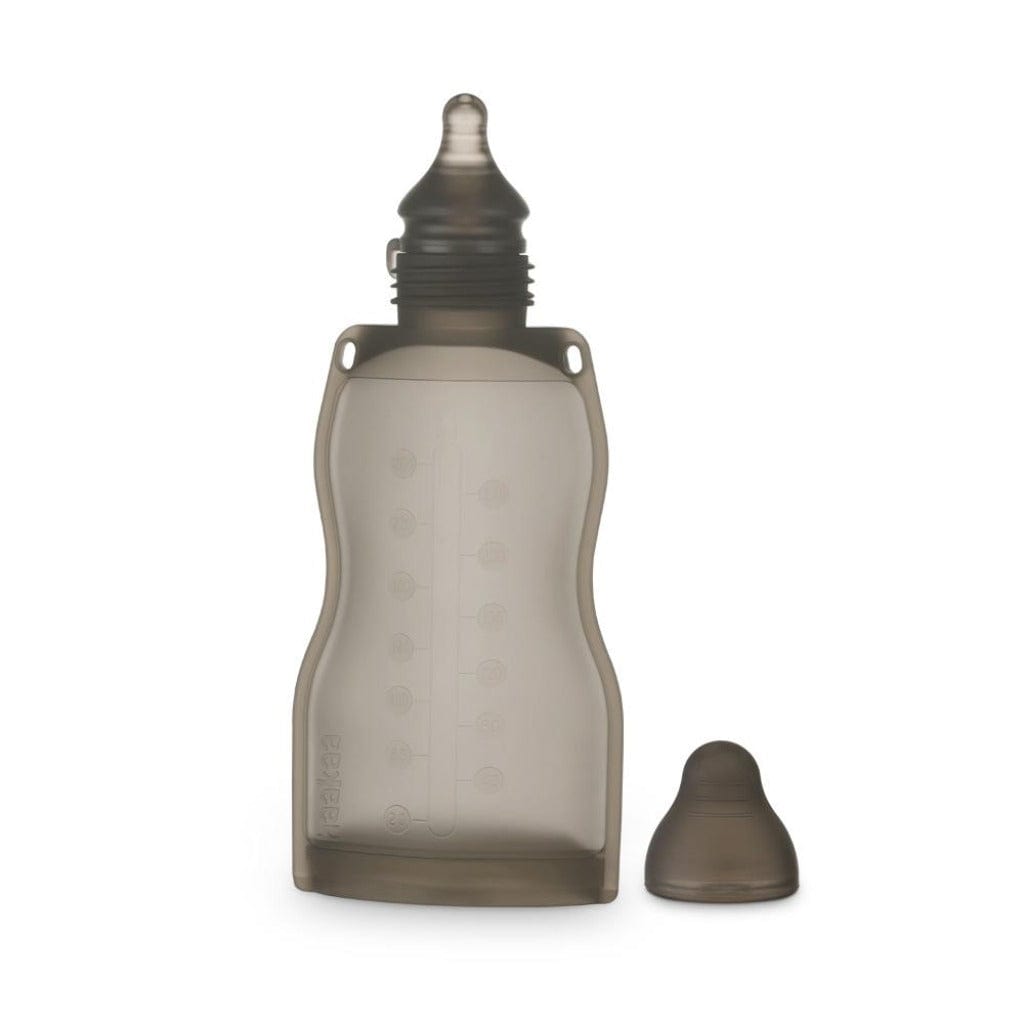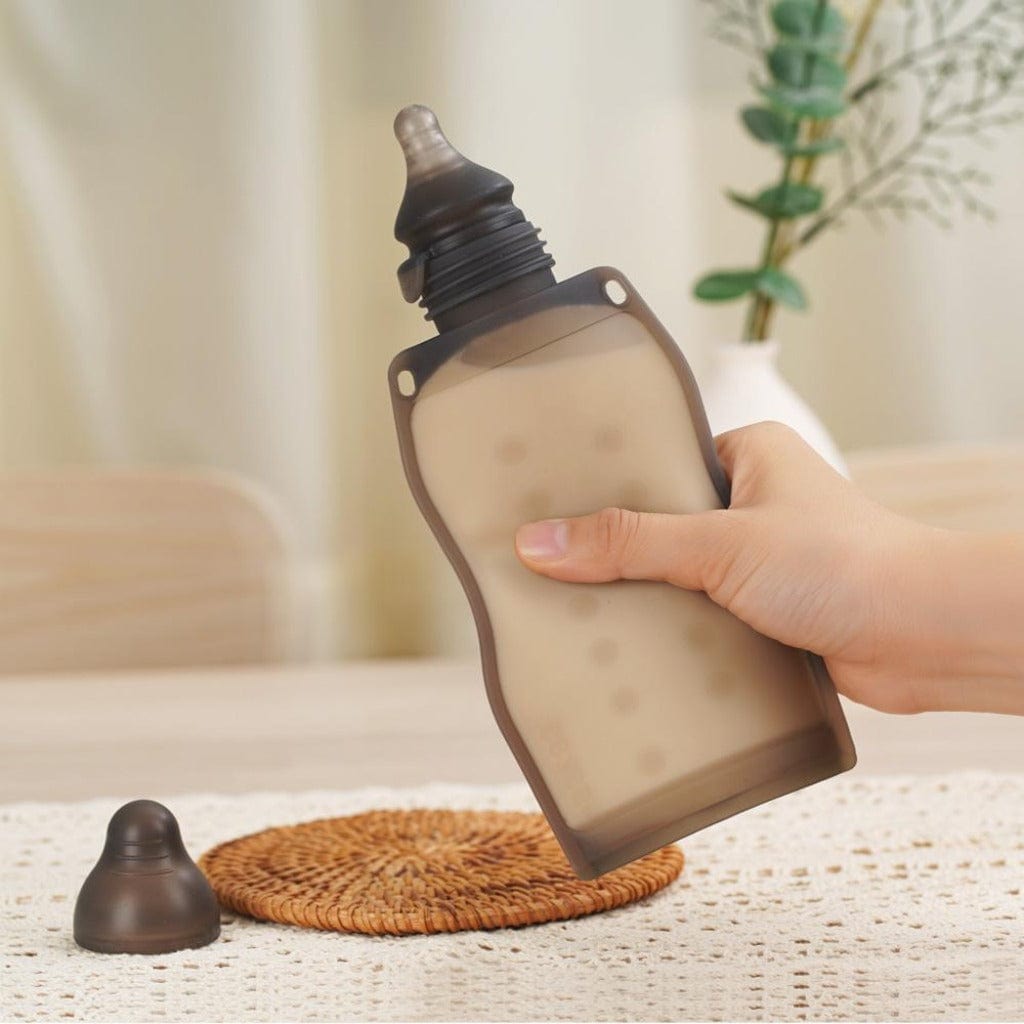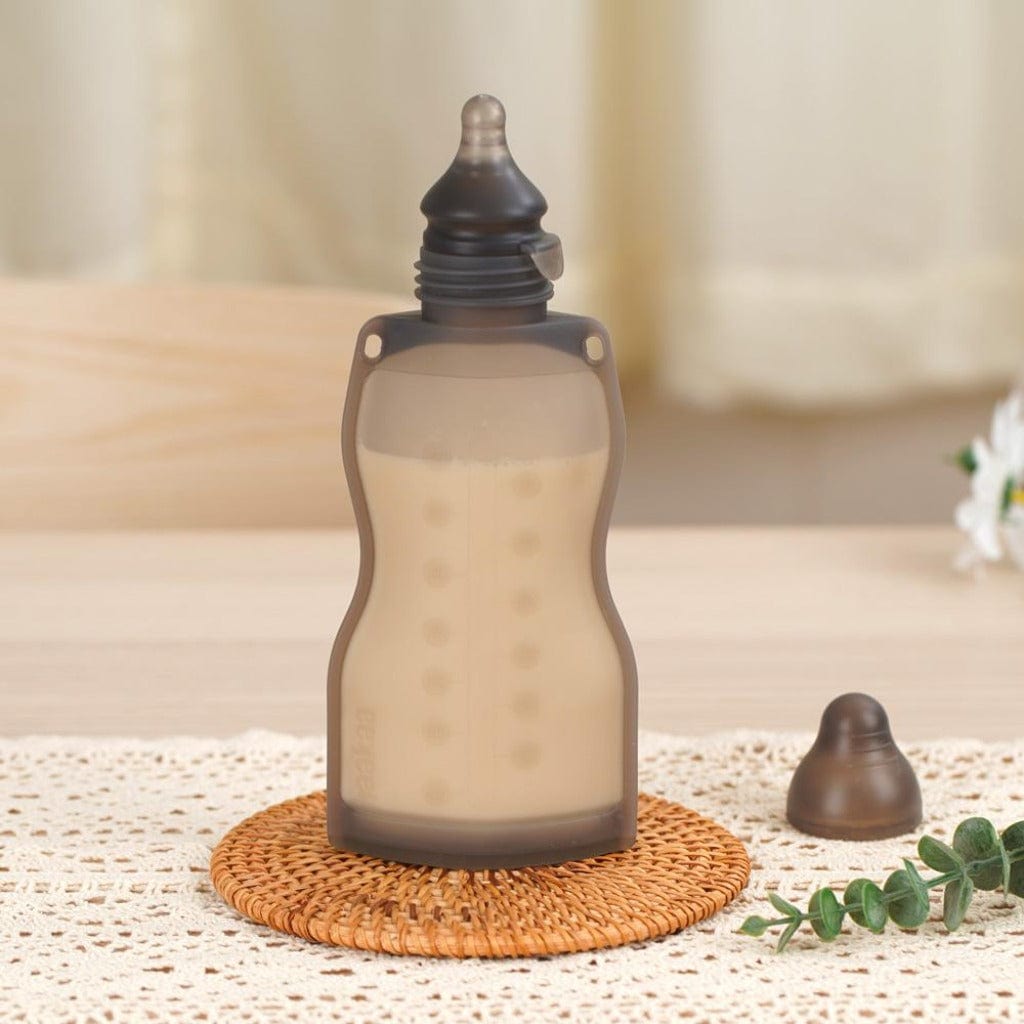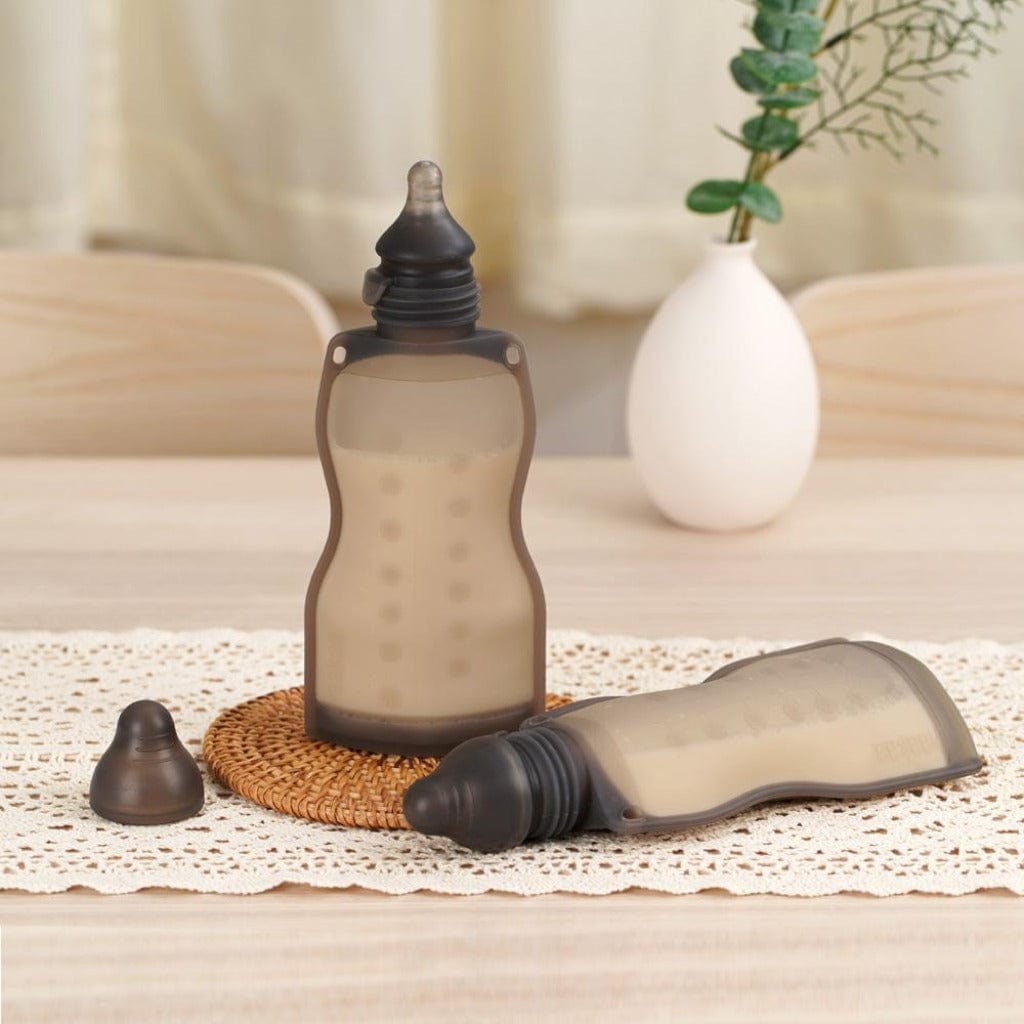 Haakaa Squeeze & Feed Bag Combo
Goes Well With
Description
Let you little one enjoy new flavours on-the-go!
The Haakaa Squeeze & Feed Bag Combo was designed with little hand in mind - its the fun, squeezable and convient way for your baby to enjoy their milk on-the-go!
Made with super soft silcone, you or your baby can easily squezze the pouch to allow the contents to flow into the nipple. When not in use, the cap sits securely over the top of the nipple to keep it clean. Perfect for different thinner liquids - milk, water and juice! Whatever you like! Let your little one snack anywhere and anytime! Encourages self-feeding. Let your baby learn to feed themselves.
Features
-Snack On-The-Go - Haakaa squeeze & feed bag, let your little one snack on-the-go! Made of 100% food grade silicone without BPA, PVC or phthalate. - Safe and durable haakaa silicone baby bag, no more use nasty plastic bags!
- Form Self-Feeding Habit - haakaa yummy pouch is designed with little hands in mind. Fun, squeezable and convenient to snack. It's ideal to encourage self-feeding habit with a simple squeeze, letting your little one enjoy self-feeding!
- Variable Flow Nipple - Cross-cut opening in the nipple allows little ones to feed at their own pace. - Double ring inside the nipple also prevents milk from flowing too quickly. The above two designs help avoid choking.
- Leakproof and dustproof, - Dust Cap keeps the nipple clean and free from dust particles between uses.
- Heat and Freeze Resistance - Silicone materials is resistant to extreme temperature. Safe to freeze or heat. Moreover, Haakaa silicone bag is best suitable for thinner liquids such as milk, water and juice. Let your little one enjoy different warm or cold yummy drinks!
- Easy Care - Wash before and after each use.
Care Instructions
Wash before and after use. Although dishwasher safe, we recommend disassembling this product and washing in warm, soapy water. Do not use any bleach-based cleaners or tablets to sterilise or clean this product. To sterilise, use a steam steriliser or boil in water for 2-3 minutes.. Do not use UV sterilisers to clean this product as it may impact its lifespan.

Check product condition regularly. Replace if this products shows any signs of damage. Do not store near any sharp objects. Only soft bristle brushes or soft sponges should be used to clean this product as hard scourers may scratch the surface. This product is not a toy. Do not use this product for anything other than its intended use. Store product in a cool dry place and avoid direct sunlight. Adult supervision is required.
Same Day Dispatch Before 12pm AEST
Buy Now Pay Later- Afterpay, Klarna, & Zip
Shipping & Customer Care
Fast shipping
We dispatch orders FAST! Orders before 12pm AEST are sent same day.
No nasty surprises. Shipping is $8.95 or $14.95 for express Australia wide.
Free Shipping for orders $150+
Local Pick Up Available from Belrose NSW 2085
Returns
We have a 30 day returns policy for unopened and unused products. Some exclusions do apply including personal care products such as breast pumps. Thank you for your understanding.
Get in touch
Have a question? We are happy to help!
Reach out to us Mon- Fri 8am-4pm.
Email: info@milkbarbreastpumps.com.au
Phone: 1300 781 275
About us
From our family to you
Established in 2015, we are an Australian family run small business committed to providing you with trusted and high quality products that support and nurture the special bond between mother and baby.
Your Go To Online Store
We carefully select products from trusted brands and only stock products good enough for own our families.
Items on our website are in stock. No drop shipping here. It's ready for us to bundle up and to ship directly from us to you.
Our Commitment
We are proud to support a number of charities who support mothers and their families as they transition into parenthood. We currently provide ongoing monthly support to the Gidget Foundation and Gunawirra.
Join our Newsletter
Sign up to receive special offers & breastfeeding tips and stories from our community.