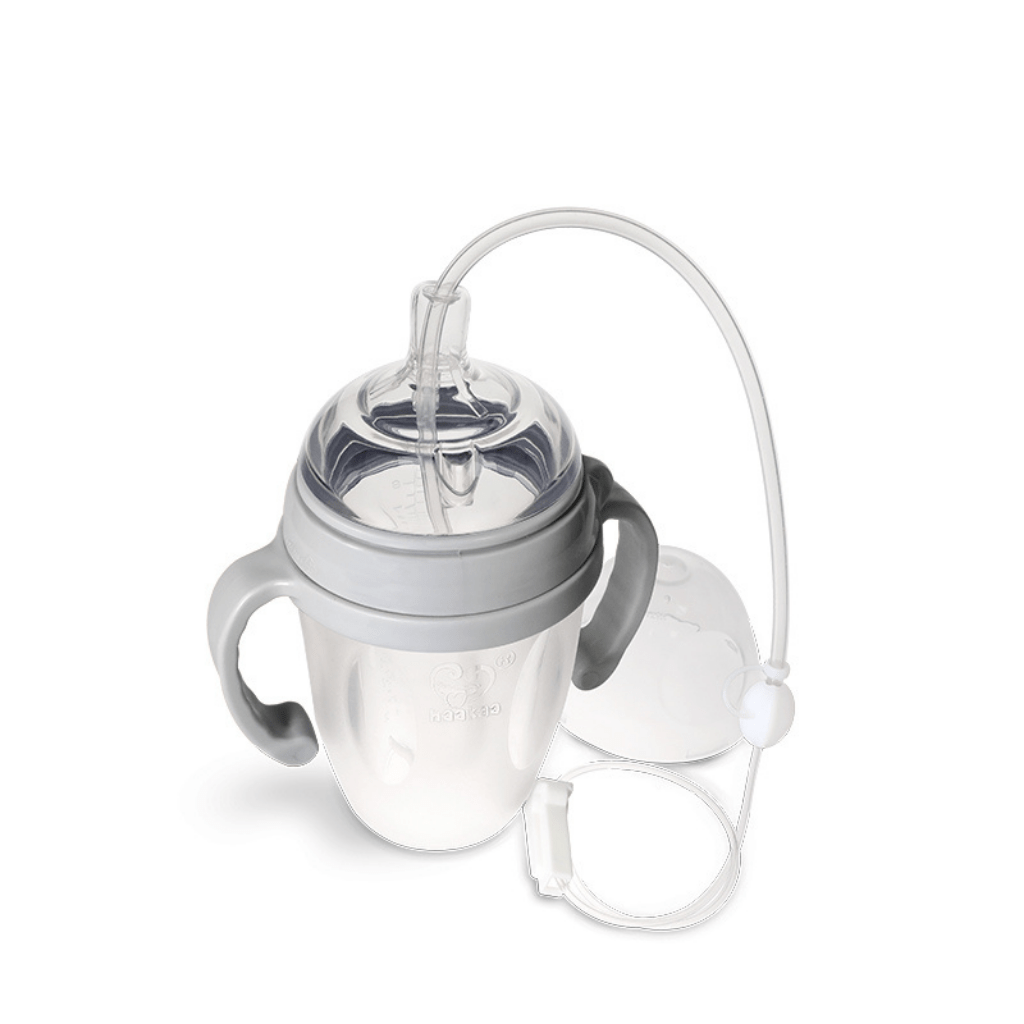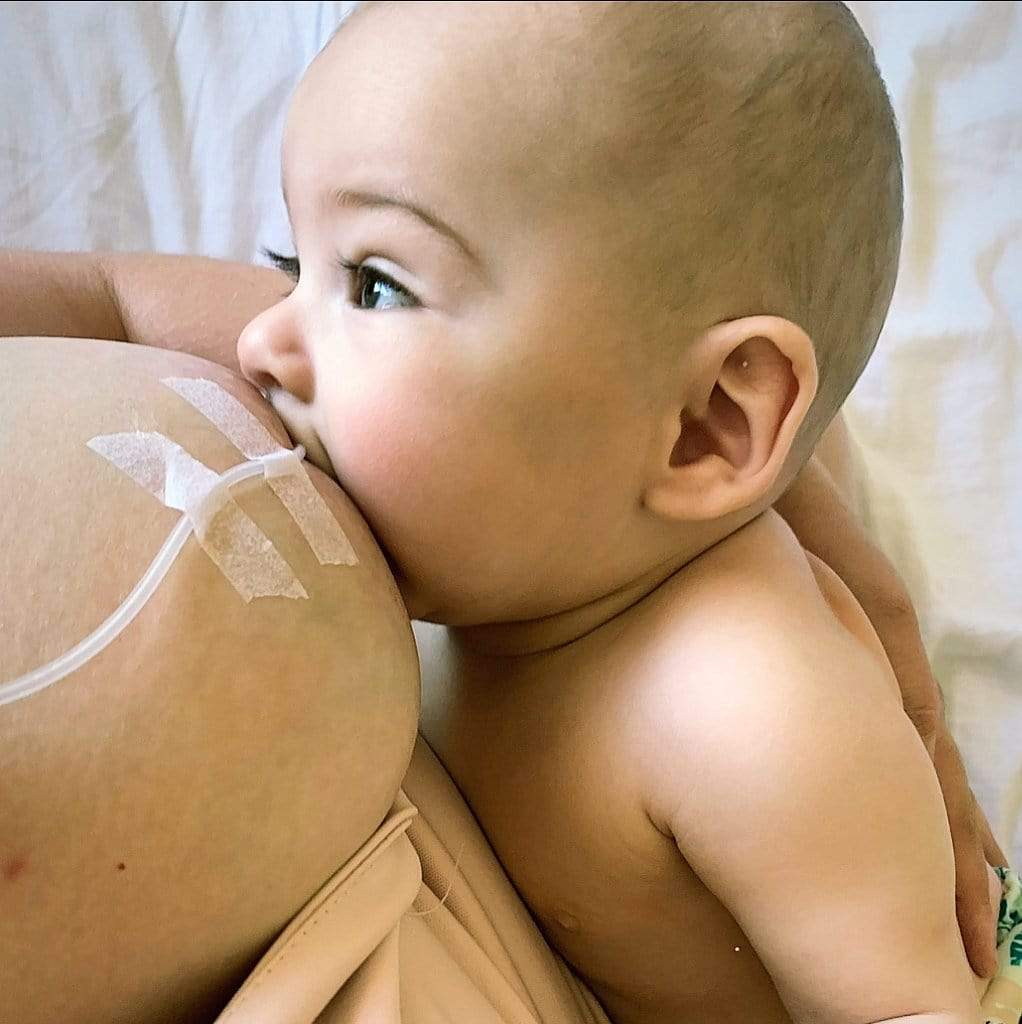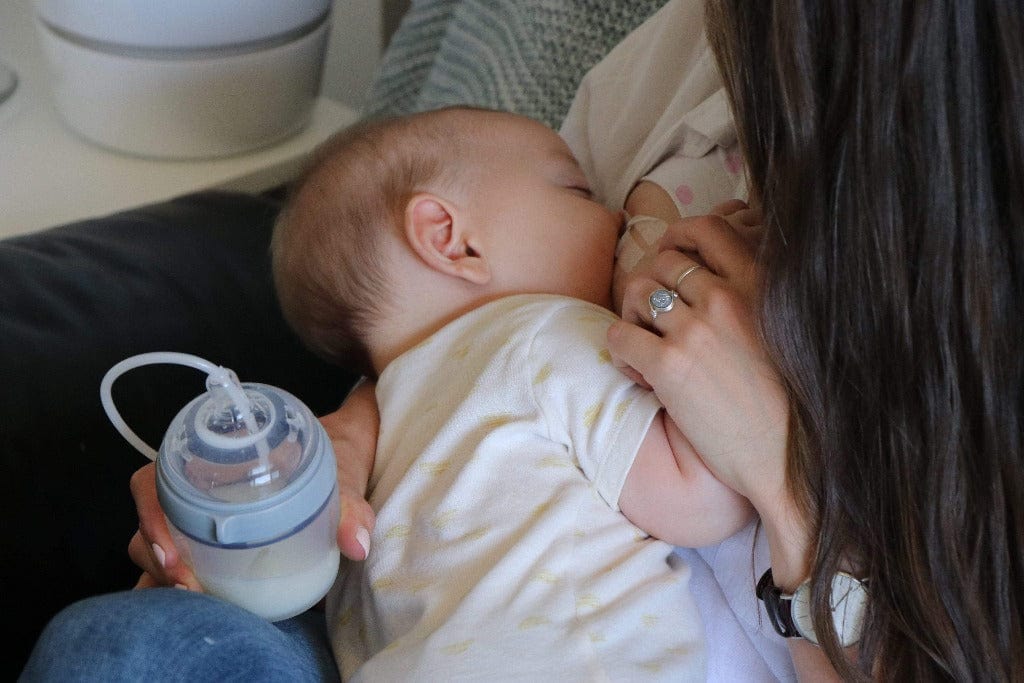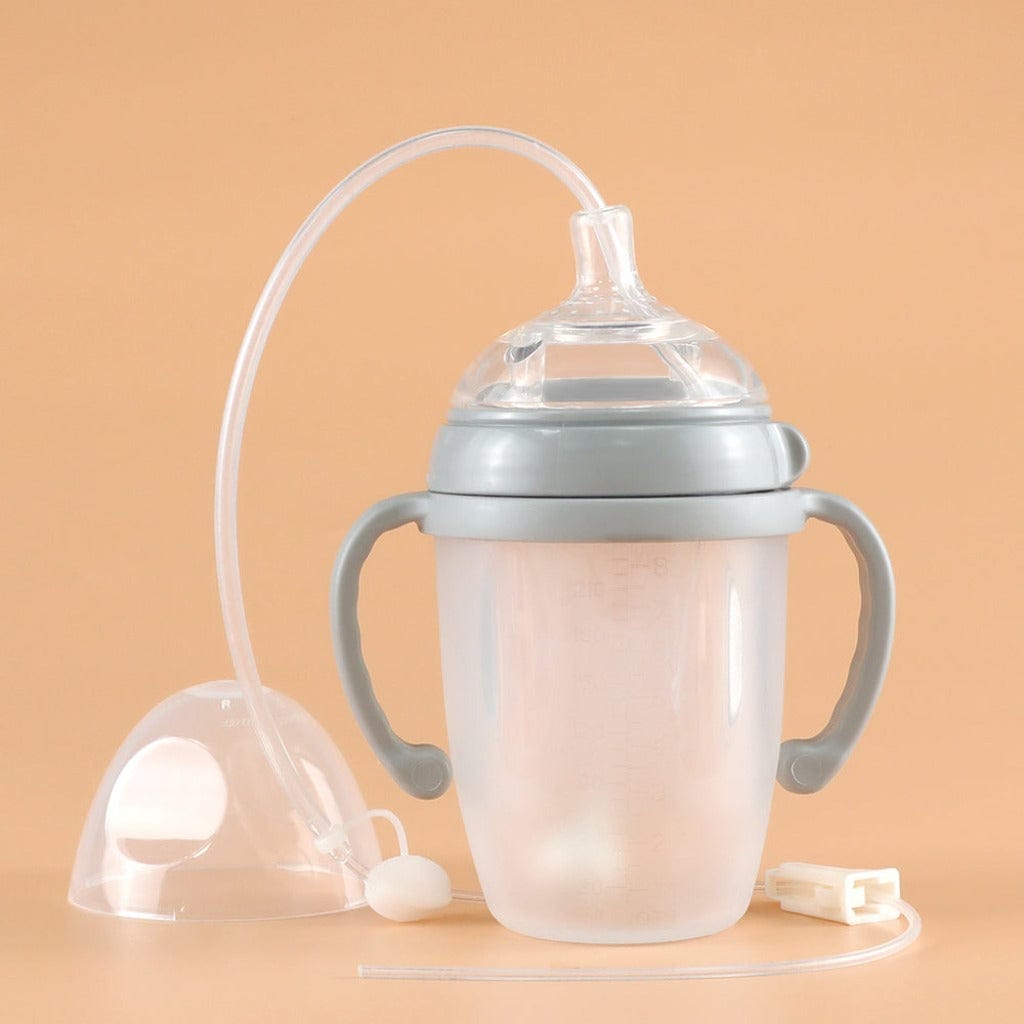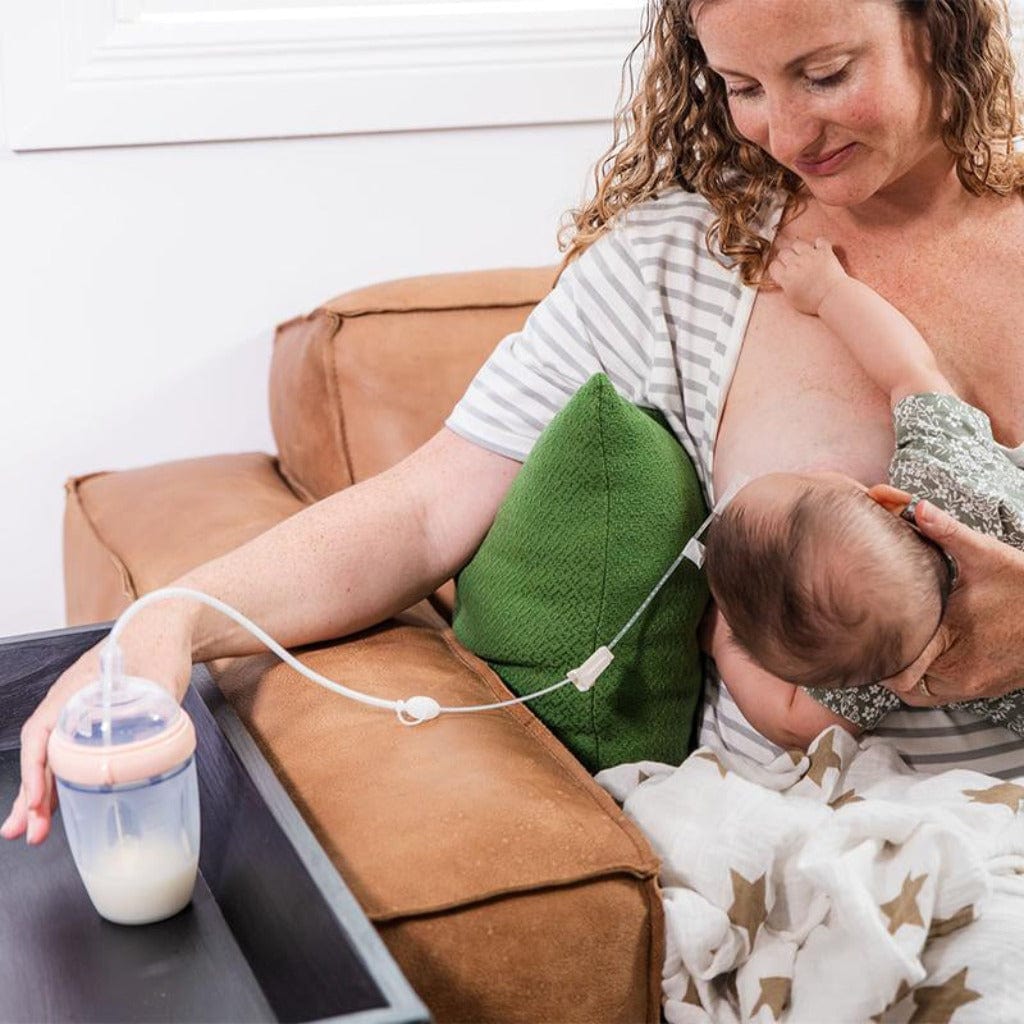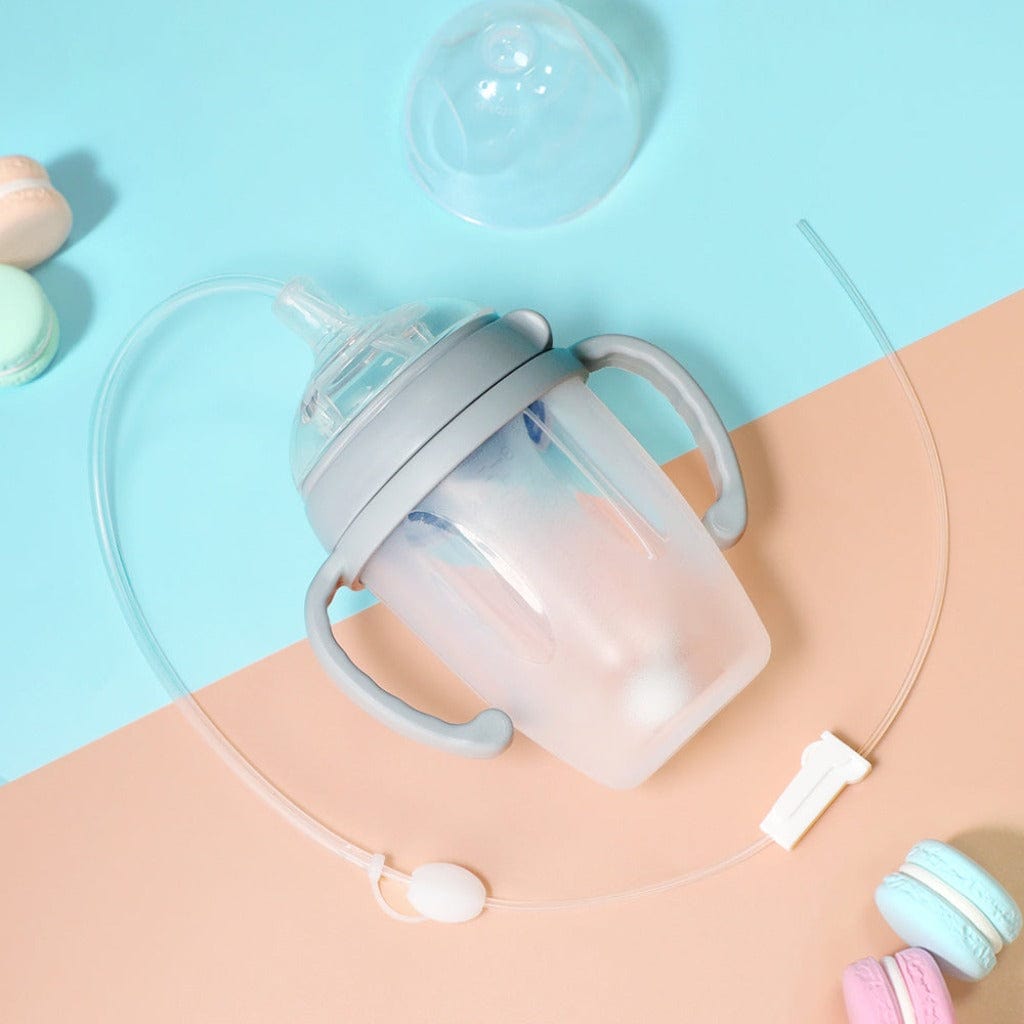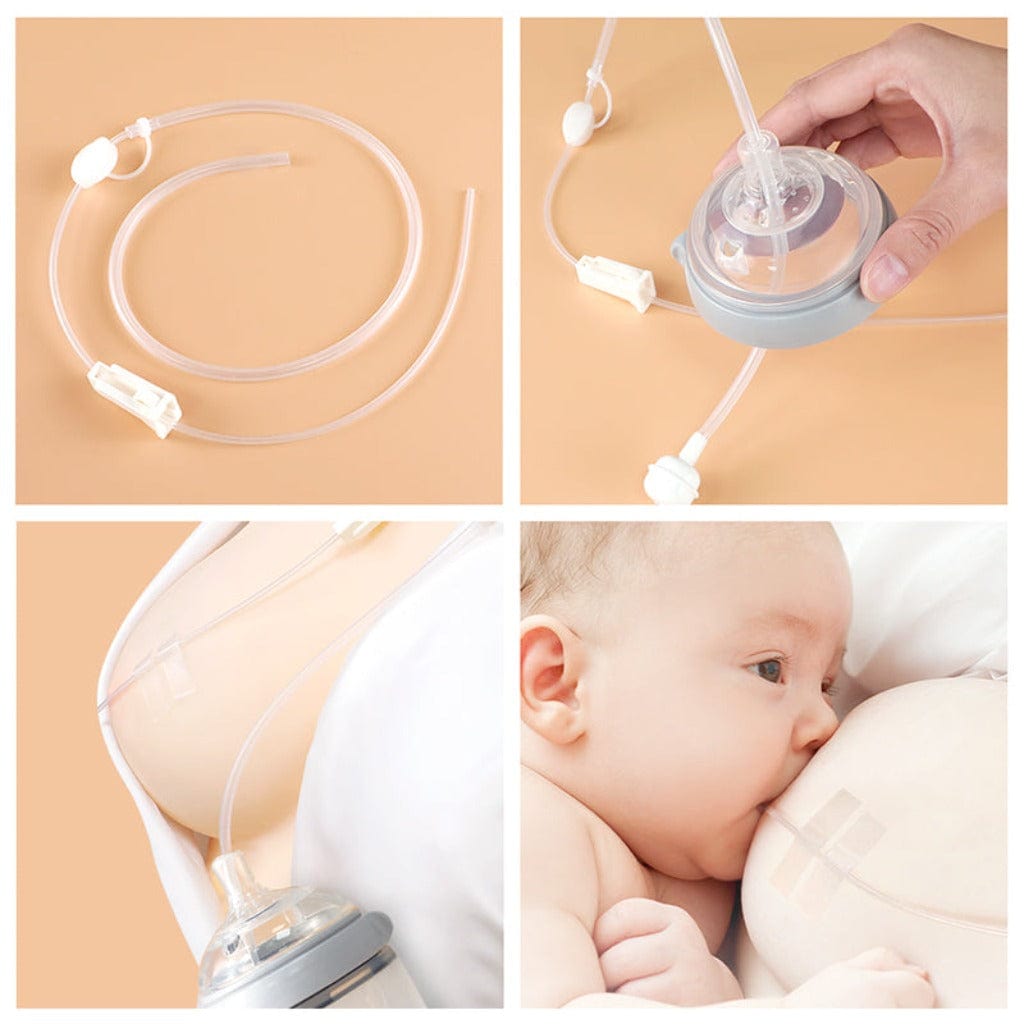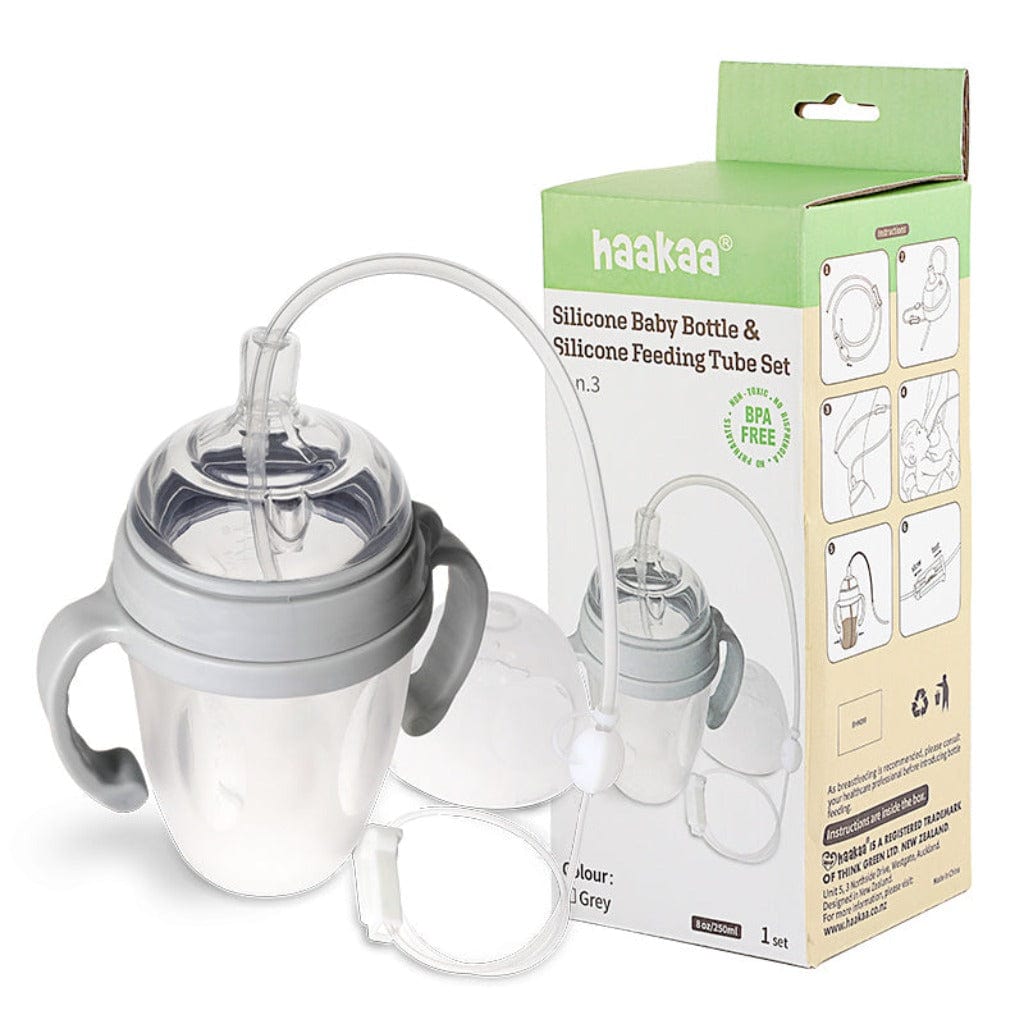 Haakaa Silicone Feeding Tube & Bottle Set
Goes Well With
Description
Haakaa Supplemental Nursing System (SNS)
The Haakaa Silicone Feeding Tube and Generation 3 Baby Bottle now come together as a convenient Supplemental Feeding Combo for mothers who are experiencing feeding or latching issues with their babies!

Many mums and their babies experience feeding issues – including latching problems, low milk supply, or maybe little ones that need a little extra nourishment or help to learn how to feed. The Silicone Feeding Tube Set helps you to overcome some of these common issues by connecting a bottle of supplemented milk to your breast via a tube, delivering a constant and controllable flow of milk to baby at the breast. Through the use of the Silicone Feeding Tube, both mother and baby can experience the natural physical sensation of breastfeeding, while encouraging mum's supply and ensuring that baby receives adequate nutrition.

The Haakaa Silicone Baby Bottle is made from 100% food grade silicone, which makes it uniquely soft and safe for your baby. It is easy for little hands to hold, and because the silicone is impact-resistant, you can teach independence without worrying about breakages. It works seamlessly with the Silicone Feeding Tube Set, and is fully compatible with the rest of our silicone bottle attachments too! With a quick twist of the top, you can swap out your baby bottle teat for any of the Haakaa range of optional interchangeable attachments (each sold separately). We have a feeding spoon dispenser for when your baby moves on to solids, a sippy bottle to help your independent toddler transition from a bottle to a cup and a sealing disk to preserve any leftover food or milk after feeding.

This combo pack includes:
1 x Silicone Feeding Tube Set
1 x 250ml Gen. 3 Silicone Baby Bottle with an X-shaped Variable Flow Nipple.
Note: We recommend visiting a breastfeeding or medical specialist if you have any concerns with breastfeeding and feel this product could be of assistance to you and your baby.
Features
Feeding tube made with food grade silicone and polyformaldehyde
BPA, PVC and phthalate-free
Flow controller provides a consistent flow of liquid
Provides added nutrition to the baby, while also giving mum and baby the sensation of breastfeeding
Long and slim tube for inconspicuous and discreet use
Baby bottle made of food grade silicone with great anti-impact performance
Soft, naturally-shaped silicone nipple designed to closely mimic breastfeeding
Multifunctional design, compatible with Gen. 3 attachments
Ultra-wide neck design allows for easy cleaning
Safe in microwaves, boiling water and sterilisers
Care Instructions
Please note: Only parts that come into contact with Breastmilk need to be washed or sterilised.

Clean after each use. Use the included cleaning brush to scrub the inside of the tube before rinsing with hot water. For smoother operation, feed the brush through the tube by the handle and pull through. We strongly recommend cleaning and sterilising these products with any steam sterilising system, or by boiling in water for 2-3 minutes. Do not use any bleach-based agents or sterilising tablets to clean these products. Do not use a UV steriliser to clean these products as it may impact their lifespan. Do not boil the PP attachment ring or inside rim of the bottle base

Caution: Check product condition before each use. Immediately discontinue use and replace if these products shows any signs of damage. Do not store near any sharp objects. While the Silicone Feeding Tube may be compatible with other X-shaped teats, we recommend only using this product with a Haakaa Gen. 3 Variable Flow Nipple. Smaller teats may tear when inserting the tube. Only soft bristle brushes or soft sponges should be used to clean these products, as hard scourers may scratch the surface. Exposure to detergent may make the silicone in these products appear cloudy. These products are not toys. Do not use these products for anything other than their intended use. Store products in a cool, dry place and avoid direct sunlight. Adult supervision is required.
FAQs
How do you set up the SNS?

1. Insert both the inlet and outlet tubes into ends of the tube adapter. Thread the end of the outlet tube through the flow controller.
2. Push the thick inlet tube down through the X-shaped opening on the Variable Flow Nipple and pull it through until it is long enough to reach the milk in the bottle. Attach the nipple to the bottle.
3. Place the end of the thin outlet tube 1-2cm away from your nipple and secure its position with medical tape.
4. Introduce your baby to your nipple and then place the thin outlet tube gently into their mouth to begin feeding.
5. Squeeze the Gen. 3 Silicone Baby Bottle body to control the flow of milk. Increase pressure on the bottle to increase the speed that milk flows or reduce pressure to slow it down.

You can also use the flow controller to manager the speed that milk flows, adjusting to suit your child.
Same Day Dispatch Before 12pm AEST
Buy Now Pay Later- Afterpay, Klarna, & Zip
Shipping & Customer Care
Fast shipping
We dispatch orders FAST! Orders before 12pm AEST are sent same day.
No nasty surprises. Shipping is $8.95 or $14.95 for express Australia wide.
Free Shipping for orders $150+
Local Pick Up Available from Belrose NSW 2085
Returns
We have a 30 day returns policy for unopened and unused products. Some exclusions do apply including personal care products such as breast pumps. Thank you for your understanding.
Get in touch
Have a question? We are happy to help!
Reach out to us Mon- Fri 8am-4pm.
Email: info@milkbarbreastpumps.com.au
Phone: 1300 781 275
About us
From our family to you
Established in 2015, we are an Australian family run small business committed to providing you with trusted and high quality products that support and nurture the special bond between mother and baby.
Your Go To Online Store
We carefully select products from trusted brands and only stock products good enough for own our families.
Items on our website are in stock. No drop shipping here. It's ready for us to bundle up and to ship directly from us to you.
Our Commitment
We are proud to support a number of charities who support mothers and their families as they transition into parenthood. We currently provide ongoing monthly support to the Gidget Foundation and Gunawirra.
Total 5 star reviews: 1
Total 4 star reviews: 1
Total 3 star reviews: 0
Total 2 star reviews: 3
Total 1 star reviews: 3
25%
would recommend this product
I do not recommend this product

Fiddly and ineffective

This feeding set is fiddly to use and clean. Would not purchase again due to too many unnecessary parts. Did not work effectively at all.

I do not recommend this product

Difficult to use

Found this product difficult to use and clean. My bub was a bit too sensitive to having the extra tube in his mouth.

MB

Milkbar Breastpumps

1 year ago

Hi Eloise
Thank you so much for your review and feedback. You can run the little tub under warm water after every use or you can soak it in hot, soapy water. If you find that there is still milk build-up in the tube and you have a silicone bottle that you use - you can set up all the tubing to the bottle, add warm soap water, and from there use the bottle to pump warm soapy water through to clear the tube. Be sure to sterilize it again after this cleaning process and before use.
What we always recommend to mums that are having issues with products, is to trail the product in a situation that is as relaxed and stress-free as possible (mainly when you are actually not needing to use the product). This is because when we are in the moment and need a product to work, we usually get flustered and the pressure of needing it to work right then and there contributes to feeling like the product may not be working as it should. Hope that helps :)

I do not recommend this product

Difficult to use

In theory great idea. Very difficult to use by yourself. Tube is not particularly long so need to hold/ squeeze the bottle whilst you are feeding. Need a third arm!

I do not recommend this product

Was not effective

Bub rejected the tube attachment all together...resulting in one expensive sippy cup she'll use one day..
Reviews Loaded
Reviews Added
Join our Newsletter
Sign up to receive special offers & breastfeeding tips and stories from our community.